Sister Sue Ernster blessed as new LCWR president-elect
08/22/2023 2:10 pm
"God is truly in our midst as we stand at that veil between what is and what is to come," said Adrian Dominican Sister Donna Markham to the new leadership team of the Leadership Conference of Women Religious, including Franciscan Sister of Perpetual Adoration Sue Ernster as president-elect.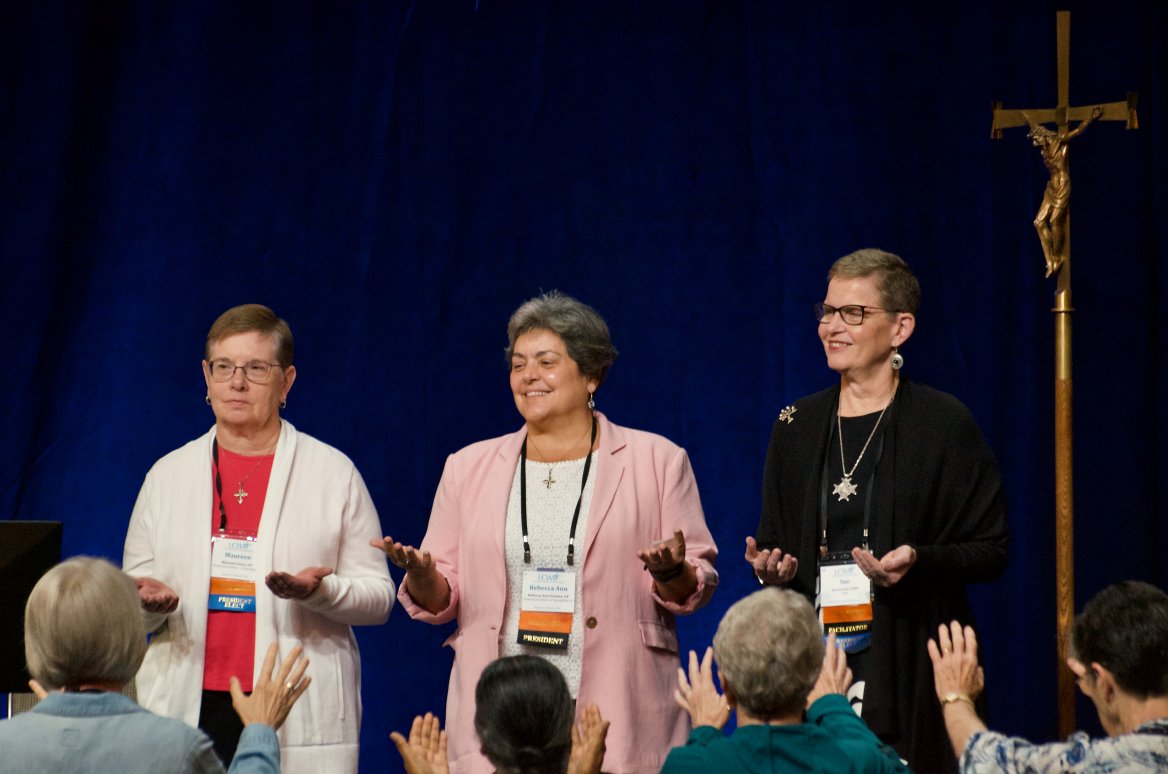 Leadership Conference of Women Religious president Sister Maureen Geary, past president Sister Rebecca Ann Gemma and president-elect Sister Sue Ernster
Sister Donna's remarks were made at the organization's annual assembly on Aug. 11 in Dallas, Texas, where she received LCWR's Outstanding Leadership Award and Sisters Sue, Maureen Geary and Rebecca Ann Gemma were blessed after taking office as president-elect, president and past president, respectively. In the Global Sisters Report article announcing Sister Donna's achievement, "LCWR honors Sr. Donna Markham, a 'transformational leader' who took on 'unsolvable problems,'" she urged Sister Sue and her new LCWR team "to continue to carry out their mission, whatever the consequences. 'We will continue to live together in love, in boldness and sustained assurance that we are not alone.'"
To read the article in its entirety, go to globalsistersreport.org.