Show me a sign: Prayer Ahead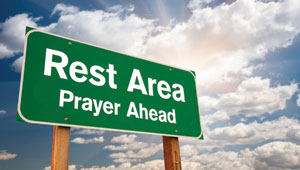 Rest Area
6-WORD MISSION STORIES
Ernest Hemingway is credited with writing a wonderful story in just six words. Show me a sign challenged Franciscan Sisters of Perpetual Adoration to write a 6-word story to encapsulate their mission experiences. Here are stories from FSPA who have ministered in the healing and health care ministries.
If you were to write a 6-word story as a discernment prayer what would it be? Share it with us at membership@fspa.org.
With your permission, we'll share it on the Show me a sign blog! Read more 6-word stories.