Global Sisters Report asks, Sister Sue answers
08/29/2023 3:26 pm
In the GSR article, "Q&A with Sr. Sue Ernster, LCWR president-elect, on leadership and religious life," Sister Sue replies to reporter Dan Stockman's queries about her new position on the organization's leadership team.
In answer to Dan's question about how "religious life" and "certified public accountant" go together, Sister Sue says "… religious life isn't only education or health care. And if you're going to have these big, complex institutions, financial knowhow is absolutely necessary."
When asked what future she foresees for religious life, she replies "… as we continue to live into the LCWR call and how migration, racism and climate change are all connected, it calls us to the core of what is so essential, and what the world needs."
In response to the question "Some people feel called to leadership, and others are dragged into it kicking and screaming. Where do you fall on the scale? Sister Sue answers "I like to work with others and see how we can work collaboratively, so that just naturally flowed into being [FSPA] vice president, then president, and now in the presidency at LCWR.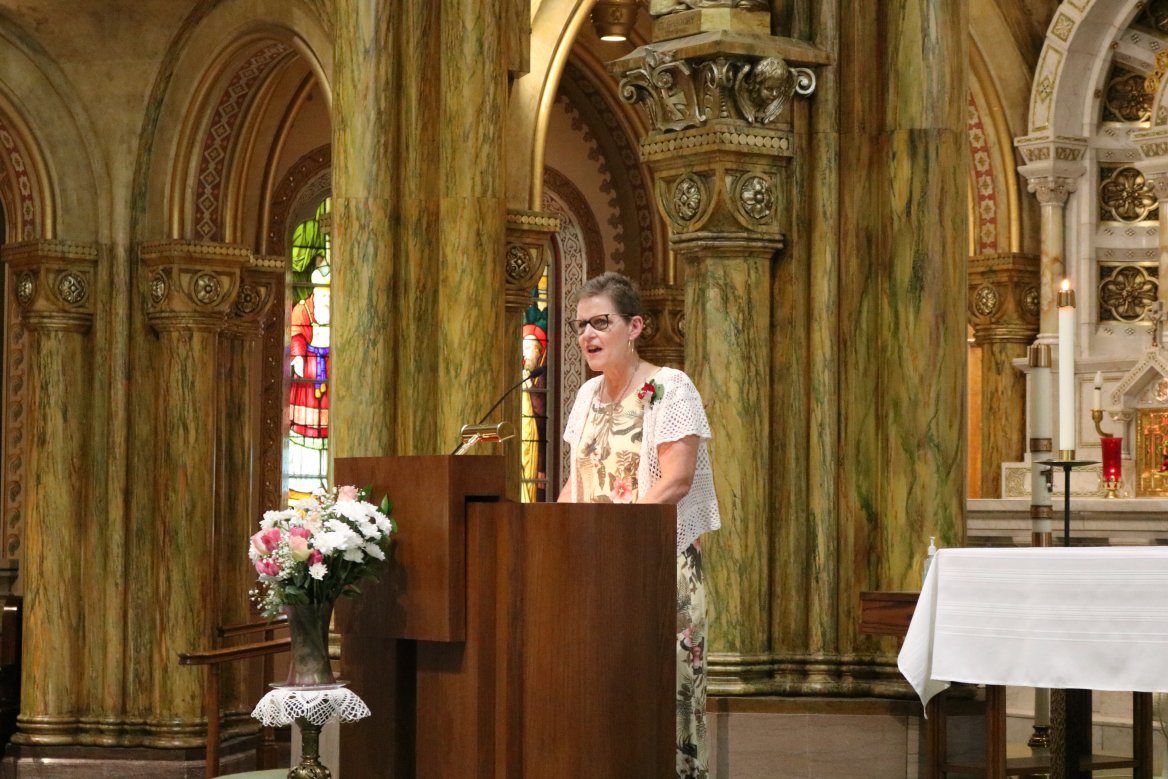 Franciscan Sister of Perpetual Adoration Sue Ernster speaks to the congregation during the FSPA Golden and Silver Jubilee celebration -- her own as a woman religious of 25 years -- on June 17 in Mary of the Angels Chapel, La Crosse, Wisconsin.
For more of the article's specific questions and Sister Sue's detailed answers, go to gsr.org, and to learn about her as FSPA president and the rest of the leadership team, visit fspa.org.