Reuniting in friendship: sisters reconnect with past ministries
Teachers. Principals. Parish staff. Since 1849, FSPA have served in a variety of ministries. As schools and parishes gather to celebrate milestones, FSPA look forward to reconnecting.
The FSPA Development Office connects you with FSPA who served in your school or parish—or any ministry! They make arrangements, when possible, for the sister to travel to celebrate with you, whether it be a 25-year class reunion,
all-school reunion or parish celebration.
To invite an FSPA presence at your event, contact Madalene Buelow, mbuelow@fspa.org
or 608-791-5282.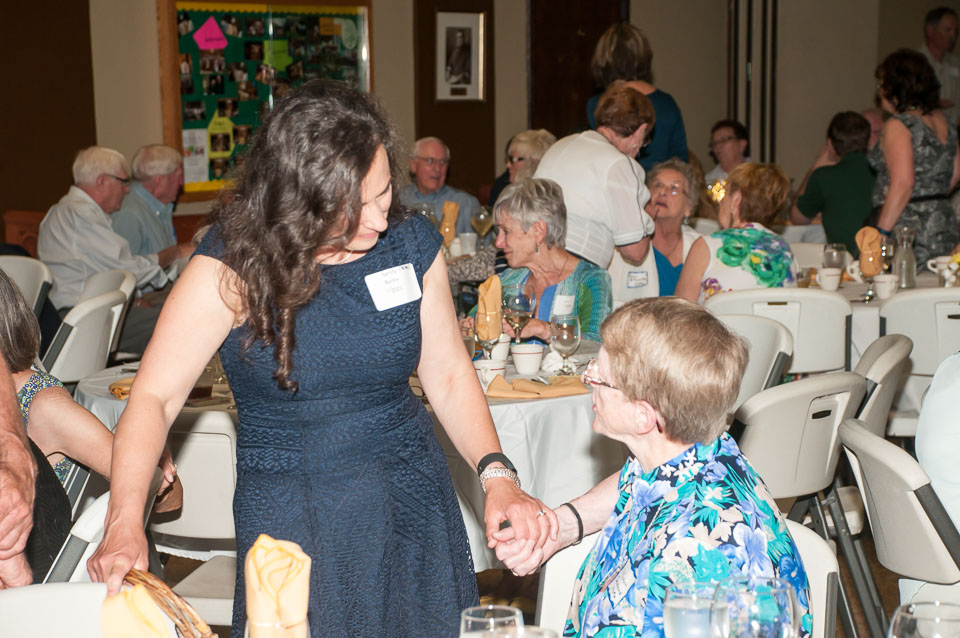 Michon Desmond, FSPA, reconnects with former staff and students during the Cathedral School all-alumni reunion held last summer in Superior, Wisconsin. Sister Michon ministered at the school from 1968 to 1981.