Giving Voice emboldens me to Live Religious Life NOW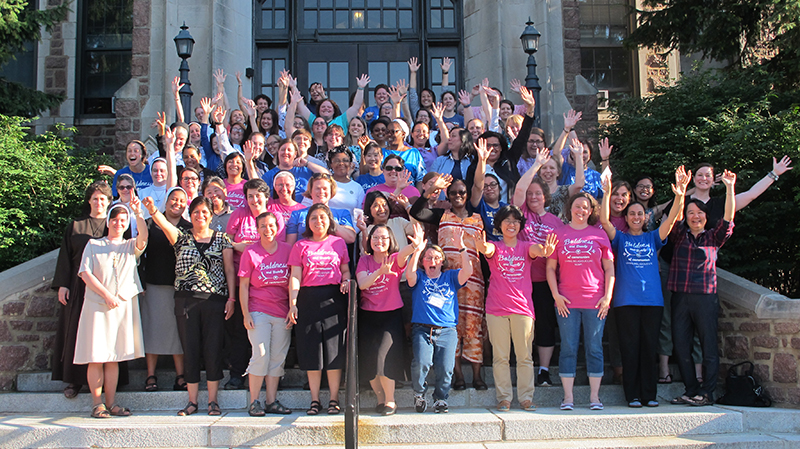 By Sister Julia Walsh
"Are you the only young sister in your community?" I am often asked this question to which I usually reply, "There are several FSPA in our 30s and 40s. Although I am still the youngest, I am not the newest."
Certainly, there are fewer women under the age of 50 in religious life than there were 50 years ago. For those of us who are younger, our experiences can be unique. That is why participating for the past 10 years in Giving Voice, a network for Catholic sisters under age 50, has energized me to live my vocation with much more hope and enthusiasm. Interacting with peers of other congregations has broadened my understanding of the meaning of church and helped me gain confidence and leadership skills.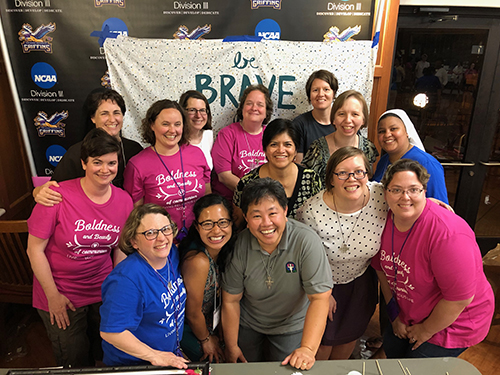 Planning the 2019 Giving Voice biennial national gathering June 27 to 30 in St. Louis, Missouri, was especially empowering and energizing for me. Along with a team of incredible women we declared the theme, "The Boldness and Beauty of Communion: Living Religious Life NOW!"
The fruit of our labor brought together nearly 80 women religious of over 40 congregations from many corners of the United States at Fontbonne University. Whereas many of the sisters were born in other countries, it was truly a multilingual and multicultural celebration of religious life.
Many activities provided opportunities for us to unpack the meaning of the theme and to contemplate how consecrated religious are called to be "experts in communion" as Pope Francis insists. We sat in small circles and shared from our hearts. We attended peer-led workshops and breakout sessions including "Healing is Beautiful: Confronting Christianity's Complicity in Colonialism and White Supremacy" and "Let's Eat! Feasting on Intercultural Living!"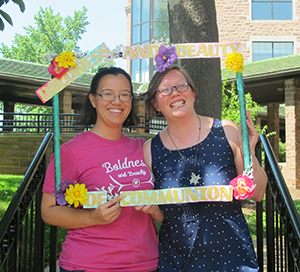 We learned and leaned in closer to one another, prayed, sang, danced, and broke bread, laughed and cried and celebrated sacred liturgy. We deepened our love for one another and our commitment to religious life.
I returned home feeling deeply grateful, satisfied with the success of the event and even more excited about the beauty of religious life. I notice that the gratitude I feel for being a Catholic sister has greatly deepened in me too.
And, I feel empowered to respond to another comment I receive frequently, that I am "the future" of the church. I feel emboldened to exemplify with my life what I experience: women religious like me are not just the future of religious life. In bold and beautiful ways, we are living religious life now.