FSPA mission sparks new flames of affiliation
New affiliates—new Franciscan hearts—add their flames to FSPA mission.
Elizabeth Brendel
"I have always admired these strong women and their servant leadership"—FSPA who led her as teachers and administrators (of Viterbo University). These women, says new prayer affiliate Elizabeth Brendel, "enhanced my affinity for FSPA."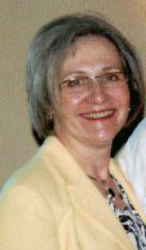 The La Crosse, Wisconsin, resident has led as a teacher herself. With a bachelor's degree in home economics education she served Viterbo's Department of Education and with a master's in professional development she taught as a family living agent. She was also an instructor of family and consumer sciences and business English and is a certified spiritual director.
And two Wisconsin parishes, St. Mary's Church in Viroqua, and Mary, Mother of the Church in La Crosse, have benefited from Elizabeth's ministry of leadership: president and chair of the Council of Catholic Women for both; a CCD and marriage prep educator (Viroqua); and lector and eucharistic minister (La Crosse). She is an FSPA prayer partner and her contact is Sister Karen Lueck.
After leading and serving all she has in her own life (that includes her husband, an FSPA affiliate-in-process, four children and 11 grandchildren), "Becoming an affiliate seemed to be the natural progression of this amazing spiritual journey."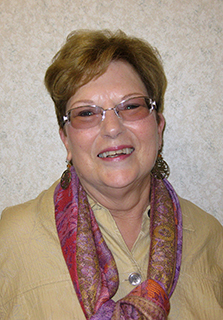 Barb Egelski
"I left a part of my heart at St. Rose," says Barb Egelski, first a high school aspirant at St. Mary's Academy in Prairie du Chien, Wisconsin, and then an FSPA postulant at St. Rose Convent. She left religious life "about the time of Vatican II" but kept in close contact with classmates. Many years later affiliation "felt like my chance to return to and stay connected with FSPA."
Another piece of her heart belongs to the ministry of medicine. Now retired, the certified medical assistant served emergency rooms and critical care/open heart units in a southern suburb of Chicago, Illinois (she currently resides in Grant Park). Barb, a prayer affiliate, also shares her heart with her parish serving as a eucharistic minister and assisting with Mass at a nursing home as well. Closest to her heart is her husband Jim, two daughters and a grandson. Her contact is affiliate Sandra Hoeser.
And from her heart Barb says "there's a bigger place for women and lay people in the church. St. Francis felt that need" and it's "even more present now."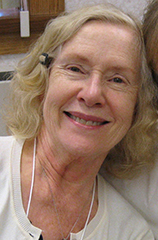 Maurine Kalk
"To know it is to love it," declares new covenant affiliate Maurine Kalk, "and I want to participate in it." Such devotion and contribution comes from "Francis and the Franciscan lifestyle."
And discerning—through music—is another great love in Maurine's life. She holds bachelor's, master's and doctoral degrees in music. Receiving a Fulbright grant, Maurine studied vocal performance in Vienna, Austria. She's a resident of Spokane, Washington (where her contact is Sister Betty Bradley), and her career in music is audible there: she was a voice professor, graduate assistant in music history and vocal performance and music director and cantor.
Now retired Maurine—a wife, mother and grandmother—loves "singing at every opportunity I get" as a teacher, substitute cantor and volunteer choir and music instructor. She also volunteers with Catholic Charities and Hearth Homes. And she shares her love for affiliation and "the values of Christian life. I am to use my presence as an affiliate to make me accessible to others in need."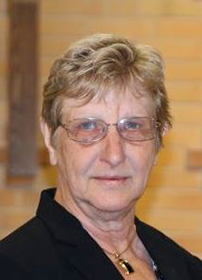 Jan Lietz
New prayer affiliate Jan Lietz came to the FSPA program by way of friendships with members of the affiliate-sister companion community, Chiara East. Ultimately, Jan made the final move to affiliation with Sister Jo Ann Serwas, already her good friend and now her contact.
Jan lives in Neenah, Wisconsin. Her place of employment, for 27 years, is SCA Tissue North, where she worked as customer service manager. In her church, Jan is co-chair of the senior lunch program, a member of the social concerns committee, funeral luncheon coordinator, communion distributor and money counter. Jan has three daughters, a son and three grandchildren.
Now that she's settled in the affiliation program she looks back on the journey—the one she took with her friends and members of Chiara East. "I firmly believe this relationship has shown me the power and necessity of prayer. My personal and faith lives have," says Jan, "been fulfilled."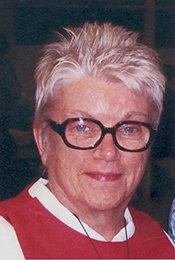 Betsey Sue Neipert
After beginning her career with a secretarial job in publishing, co-owning a hybrid seed corn company, working in the insurance industry and then ministering as a pastor in rural churches (for 13 years), Betsey Sue Neipert has moved on to a new phase in her life: covenant affiliation.
"It took me a long time to absorb what affiliation could be," says the Conesville, Iowa, resident who is married with two children, two step-children plus grandchildren and great grandchildren. Looking for a new community after her Protestant ministry she turned to Sister Lucille Winnike at Prairiewoods Franciscan Spirituality Center. While discerning "My companion (now her contact, affiliate Mary Elizabeth Schneider), my spiritual director, sisters and affiliates were patient with me."
In terms of her lifetime, Betsey Sue merits much for acceptance into the program. She holds a bachelor's degree in finance, six graduate credits in church business administration, and a United Methodist Church pastoral license. She's also been a pipe organist, adult Sunday school teacher and fundraiser and funeral officiant. Regardless of denomination, "We are all called to be servant ministers."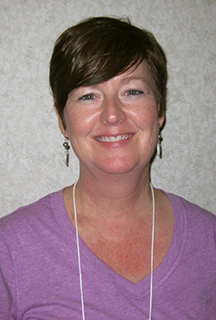 Gayla Rummans
There was always "something special," says new covenant affiliate Gayla Rummans, "about her presence. She exudes peace, joy and love of sharing God and teaching our Catholic faith." That gift of relationship and inspiration for affiliation comes from Gayla's contact, Sister Charlotte Seubert.
To her church community, Gayla is also someone special. She's been the volunteer coordinator at Christ the King Church in Moline, Illinois, for the past 10 years and works with Sister Charlotte and her adult faith program. Gayla also serves as a lector and eucharistic minister. Cursillo is one of her passions, says the resident of Rock Island, Illinois, who is married with three children and six grandchildren.
Now, affiliation is that something special she's been yearning for, "something deeper" that
includes "knowledge of Franciscan history; of Francis and Clare, St. Rose and FSPA too."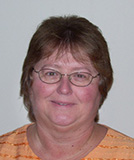 Gail Schultz
"I'm game for whatever I haven't done before," declares new covenant affiliate Gail Schultz. "Seeing God in all things, love of nature, love of life!" drew her, after participating in SDDP, to a new adventure—affiliation. "I love that FSPA, like Francis, are open, respectful and accepting of everyone."
Gail's love of new experiences has been full. A former director of the Faith in Action Program, she has an associate degree in business; a Bachelor of Religious Studies; is currently working on a Master of Theology in Spirituality; and holds several certifications including intermediate catechism and SDDP 10. A resident of Adams-Friendship, Wisconsin, Gail currently works for an online university and operates a small spiritual direction practice. Charitably, Gail's activity includes Catechist, food pantry and master gardener volunteer, children's liturgist, and, currently, Faith in Action volunteer and advisor.
Now, with her contact affiliate Linda Kerrigan, the wife, mother, and grandmother revels in the love of Franciscan values: those of "simplicity, living in service to the world, solidarity with those in need, centering around Christ, openness to continuous conversion and experiencing awe and adoration of a Divine Cosmos."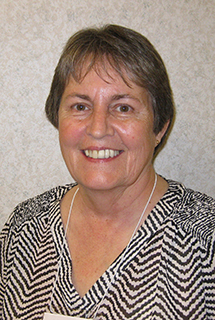 Charlotte Weisenhorn
For one new covenant affiliate "Family get-togethers were FSPA get-togethers." So says Charlotte Weisenhorn, whose great aunt and many cousins—including her contact, Sister Phyllis Ann Hackman—are FSPA. "They created such closeness that I have always considered myself a Franciscan."
The West Des Moines, Iowa, resident is someone FSPA is blessed to have in its Franciscan family. Charlotte has a bachelor's degree in psychology; a master's degree in special education; an associate degree in theology; and teaching and consulting certification as well. She was a teacher and consultant in Des Moines public schools and a program director at Morrisville State College in New York. "My church ministry includes teaching Bible classes, RCIA, liturgy committee and sister parish committee (St. Theresa of the Child Jesus, Nayassivé, Togo West Africa) and cooking for a homeless shelter."
"I have always been an affiliate," part of the affiliation family, Charlotte feels. "Dedicating my affiliation is a public and official declaration of my connection with FSPA."