From Africa to Minnesota
From Africa to Minnesota: welcoming, supporting and inspiring our new neighbors
Imagine yourself emigrating from West Africa to America. You land without any knowledge of resources for education, employment or health care, have no sense of how the U.S. monetary system works and have never laid eyes on a computer. How … when … where will you find cross-cultural footing that affords not only means of self-sustainability and quality of life but also respect and pride and contribution to community?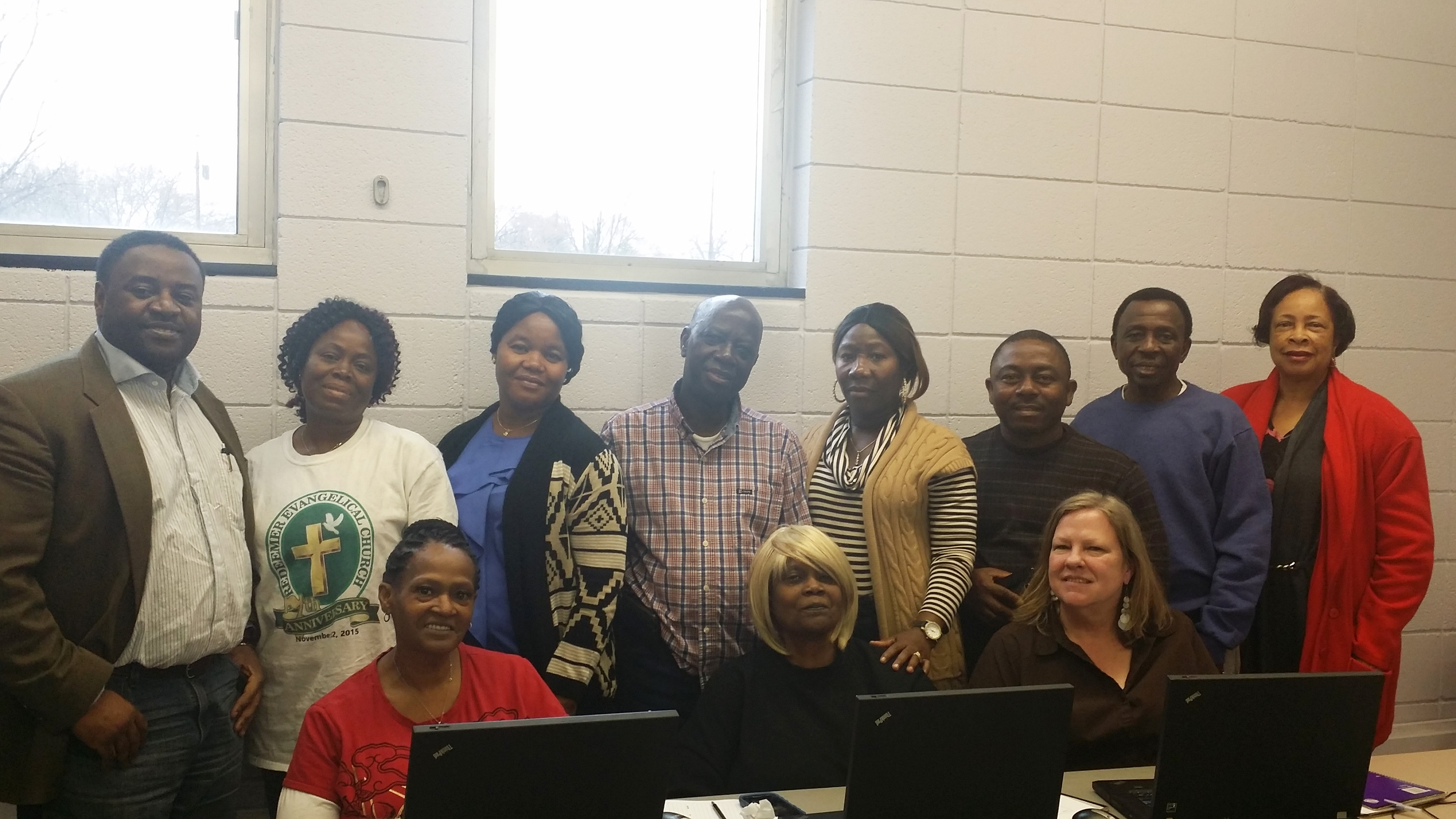 In the Twin Cities area of Minnesota many of our new neighbors from countries like Liberia, Sierra Leone and Kenya are making their way through WanLainjo, an organization missioned to "create partnerships with impoverished communities that improve health care, education and increased economic well-being." By "partnering with other organizations that have a long, proven history of helping refugees (like the city of Brooklyn Park and the Minnesota Work Force Center)," says Keafon Lainjo, WanLainjo founder and director, "we work smarter, faster and with great humility in everything we do, guided by these four values: goodness of spirit, affliction without attitude, responsiveness and leading by doing." All offered "in culturally appropriate ways."
Building such a foundation of self and community begins with 12 computer training sessions given over a period of six weeks, followed by a career development program. Very succinctly, Keafon describes the progression of WanLainjo as a "three-step process." First, learning how to use the computer. Second, using the computer to find employment. And third, learning how to manage money earned with a job. None of this, he says, is easy for our new neighbors.
Yet just last year WanLainjo (which began in 2015) helped over 200 people find jobs, many in the field of home health care. And by raising additional funds for scholarships, Keafon is inspired to find that many of our new neighbors are motivated to move on to certified and professional nursing assistant programs. "They start working and stop depending on services, earn drivers' licenses and send money back to their families in Africa.
"They stop being immigrants."
Keafon isn't sitting back waiting for our new neighbors to find their way to WanLainjo. "I go to small churches in the area on weekends, talk to pastors about my program, leave brochures." He attends tribal meetings held by Africans who speak in different dialects like pidgin and Creole (Keafon speaks a bit of French but is also aided by interpreters). "They can relate to me; can see someone who understands what they're going through."
And our new neighbors identify with Keafon as he emigrated from Cameroon in 1999 "with a goal to help people back in my village." He began volunteering with other organizations, "looking at what they were doing" but taking that knowledge and reaching out to people in a more cultural-centric way. And in doing so, he discovered that "This is my passion."
In 2001, he just happened to meet another immigration advocate — a Franciscan Sister of Perpetual Adoration who also lived in the community, attended tribal meetings and has a fire for social justice — Sister Eileen McKenzie. Reflecting on their mutual care and respect for our new neighbors, Keafon has come to affirmation.
"Africans don't come to America to help and do volunteer work. Africans come to America to look for money and make a life for themselves." Then, speaking of Sister Eileen's ministry in Cameroon, West Africa, he declares "For an American to go to Africa to help other people? You can't understand what that means to me.
"It makes life very meaningful."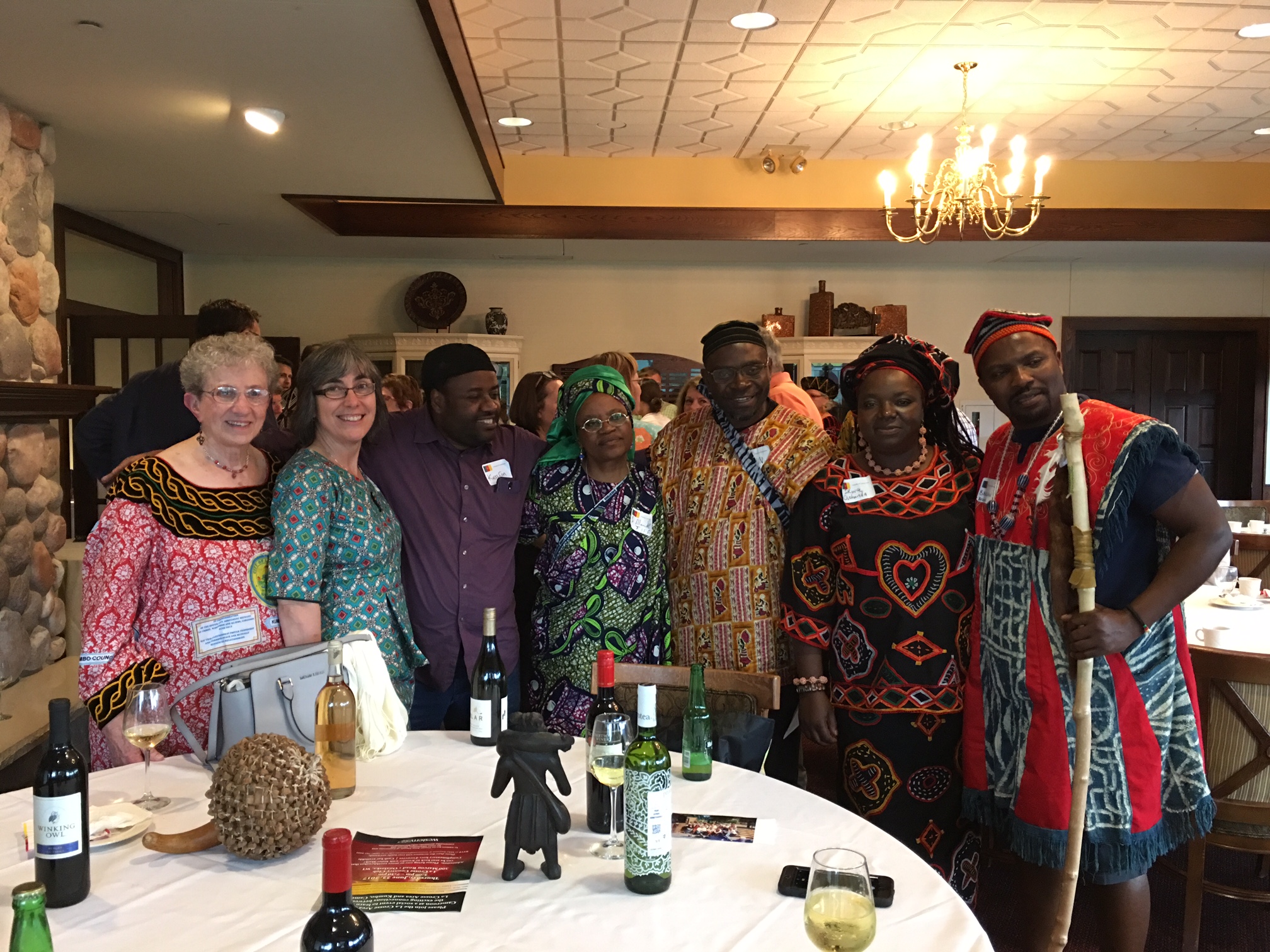 Sister Eileen, who sponsors a ministry grant aimed to help boost WanLainjo's resources and reach more of our new neighbors, says that Keafon is "the ideal cultural bridge for recent West African immigrants and the Twin Cities community." Their connection was forged through her ministry with the Banso," a tribe in Northwest Cameroon and one of the focal points of the FSPA's partnership in the Franciscan Common Venture program."
She's supported Keafon from there to WanLainjo "because it underscores the innovation of an immigrant community serving immigrants … teaches them to operate in their new homeland and gain a sense of belonging." In concern "for our brothers and sisters who migrate to different countries, looking for a dignified life … and given the current political climate regarding immigrants, migrants and refugees," she sees FSPA as "following the call of Pope Francis in intervening on behalf of immigrants. We consider this work to be a high priority."
To learn more about WanLainjo visit www.wanlainjo.com.