Conditions of physicality and spirituality: an affiliate's experience
Following their pledge to support the Change Direction initiative to broaden mental health and wellness awareness, FSPA is moving to do so in many ways. Renowned speaker and author Tom Roberts, Licensed Clinical Social Worker and Marriage and Family Therapist, has presented to St. Rose Convent employees a series of workshops on mental illness—a disorder he would like the world to term a neurological condition. "The brain is linked to the body like every other organ." Just as millions of people live among us with lung disorders like asthma, so too do those with neurological disorders like depression. "It's a human condition," says Tom.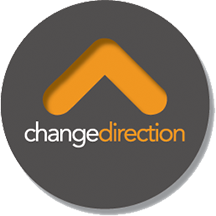 And depression is a state of being FSPA affiliate Mary A. Thompson has experienced. It's terminology she easily speaks of and a story she readily shares.
"I easily recall that life-changing moment," begins Mary. "I was heading out the door to volunteer at St. Ludmila Elementary School [in Cedar Rapids, Iowa] when the phone rang. For some reason," she clearly recollects, "I stopped to answer it." She was told, in that instant, there was a growth in her brain. "The shock, the weak knees, the immediate mind denial—the moment that one never imagines will happen, happened."
Mary entered into that illness—into serious consultation and brain surgery and recovery—and found herself in "in five years of struggle."
And then Mary experienced another moment one never really imagines will happen. In much less dramatic fashion, over time as focus shifted from fervent care for her physical-self to healing the pieces of life as she'd known it before, she realized cancer had given way to depression.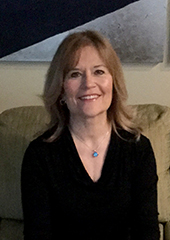 Mary entered into that illness—into a "dreary shadow of sickness and change that seemed to greet me most mornings"—and found herself in deep longing "for the person I was."
And then Mary experienced a strong "intuition ... that gut feeling we all talk about." Through such torment she had felt and seen, pre-op and post-surgery, herself walking with "Mother Mary, Archangel Raphael," her parents who had died. "I was given meaningful, healing messages from loved ones and remember feverishly asking God why," pleading for him to wipe the phenomenon away. The brunt of the fear she felt "was judgment; to be labeled as mentally ill. I wanted the old me back." She and her family had had enough. "It wasn't easy for any of us."
But Mary found healing, self-acceptance, at Prairiewoods Franciscan Spirituality Center in Hiawatha, Iowa; in spiritual counsel with Sisters Marlou Ricke and Rita Heires; in energy work and healing touch. "Helping my emotional-self find the light rather than darkness was a great alternative to depression meds and much more successful for me personally." She found "the energy to pray all the time, to trust God." She's found herself using these gifts to help others realize their own healing of the mind.
And Mary has found that affiliation "quenches my thirst for closeness to Spirit." By embracing "the Trinity, Clare and Francis, I find empowerment in faith, belief and direction. There is a gentle yet strong thread of spiritual support that truly nourishes emotional wellness and mental health.
"I lovingly applaud FSPA. We have yet to learn so very much of brain function within the spectrum of body, mind, emotion. Perhaps—once open conversations and courageous expressions like those of FSPA occur naturally, cognitively, for all—we will better know and live the matrix," says Mary, "of wellness."