Affiliate's call to Franciscan lifestyle struck during campus tour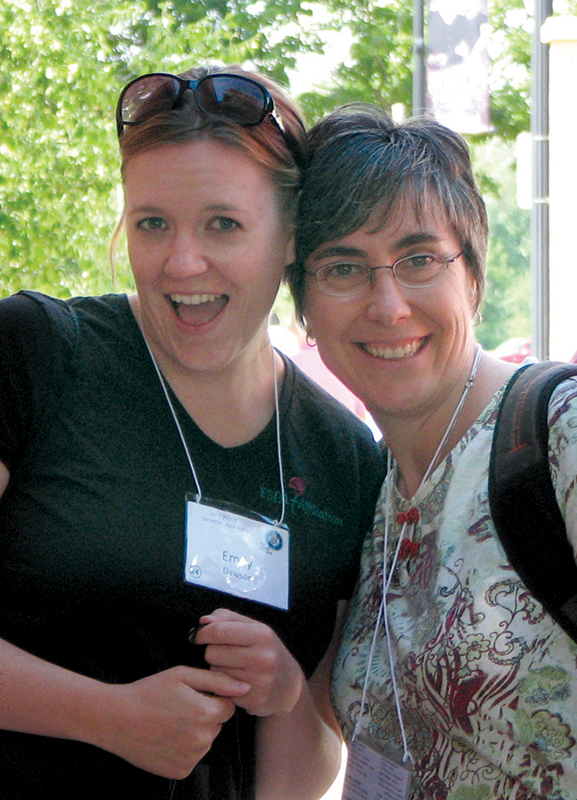 by Emily Crook, affiliate

I first experienced the FSPA when I toured La Crosse, Wisconsin's Viterbo University campus. Having visited 10 other campuses, I was startled that this one immediately felt different. I knew that I could make a difference here and that I would be challenged in all the right ways.

After graduation I worked at Viterbo as an admission counselor. I wanted to give the same hospitable feeling to students. It was easy to share my love of the school and how the FSPA had such a strong hand in creating its mission and environment. When I left that position, I needed some of it to come with me. I needed affiliation.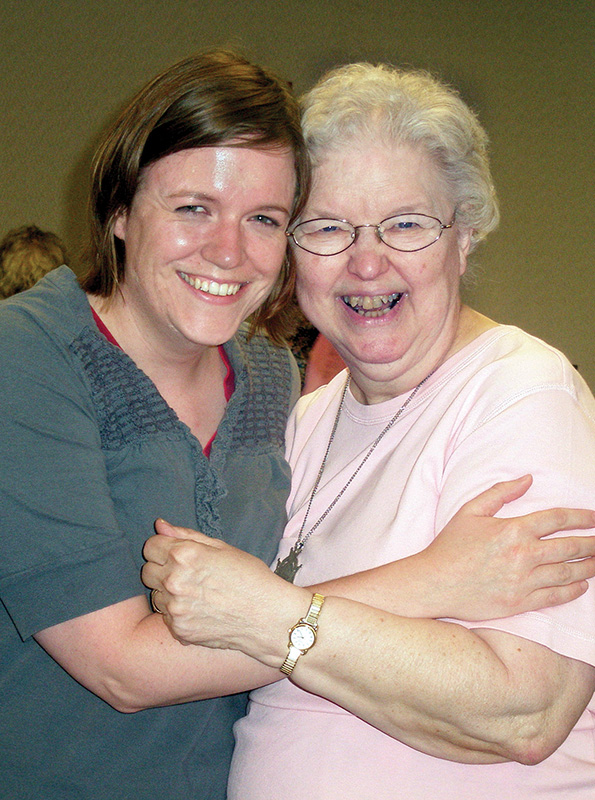 Affiliation solidified the foundation of my faith as it slowly fell apart. As I grew into adulthood, the faith of my youth was stripped away by experience and hardships, isolation and frustration. I struggled to find my place in a church that ignored the pain of infertility. I had so much energy to share but largely felt ignored in a parish because I didn't have a family to raise. I felt foreign and ostracized in a religion where up until then, I had followed all the rules. I felt abandoned.

But the mission of the FSPA doesn't wash away. It still holds true for me. I may waiver in my understanding of doctrine, especially when it relates to my life. But the FSPA, through mentoring, hosting events for spiritual direction, and sponsoring the spirituality centers, have helped me understand how the Gospel is the real message. I cling to that. It's my spiritual home and because of that I don't feel odd for not fitting in a particular life-mold.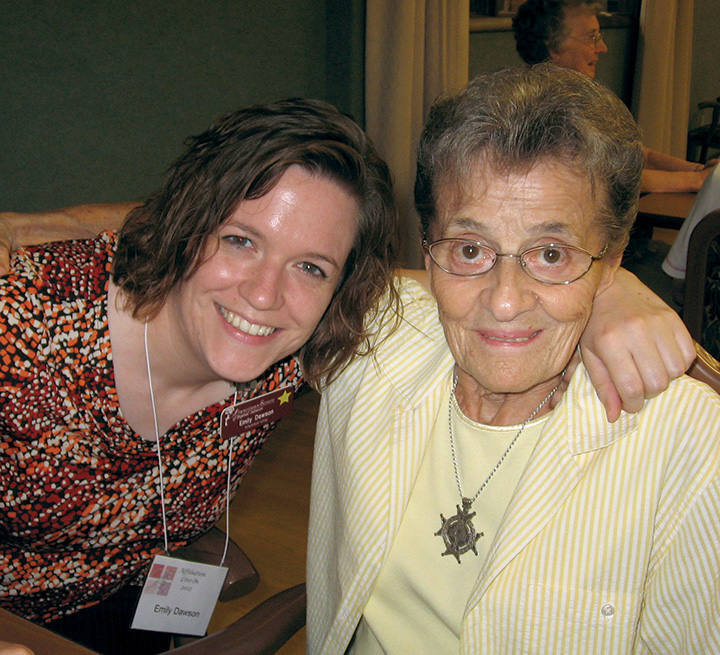 I was attracted by the welcoming hospitality. I am inspired by their dedication to serve based on the Gospel. And as most of my friends slip into unchartered spiritual territory, I know that I am so lucky to have a place where I belong and a place where my soul makes sense and is even celebrated. I felt it when I first stepped onto campus 16 years ago and I'm so glad I can keep
that feeling with me to this day.