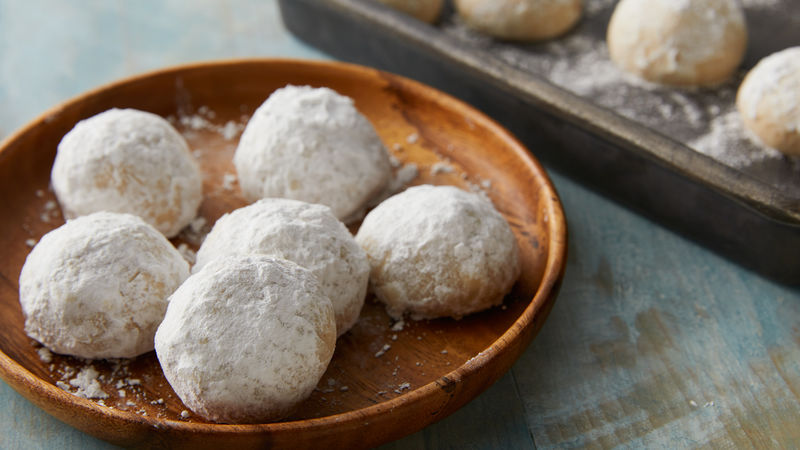 Mexican Wedding Cakes
(Also known as Russian Tea Cakes or Snowball Cookies)
Ingredients:
1 C butter, softened
8 T of powdered sugar
2 C all-purpose flour
1 C chopped walnuts
1/2 tsp vanilla
1 T milk
Powdered sugar (to roll cookies in after baked)
Directions:
Preheat oven to 350 degrees. Spray cookie sheets with non-stick spray or line with parchment paper.
Mix all the ingredients together with a mixer.
Roll the dough into walnut-sized balls and place on cookie sheets. Bake 10-12 min
Cool, then shake in a plastic bag of powdered sugar. Consider making a batch without nuts.
Story:
In Mexico and among many connected with cultures south of the U.S. border, Dec. 12th is a favorite Marian feast day. People dress up and many bring roses as they attend early morning Mass, complete with Mariachi music. All are welcome to celebrate with food. The devotion and reverence are unlike anything you have ever seen.
Our Lady's image preserved on the cloak of Juan Diego is one of a dark-complected, pregnant woman standing in the posture of a conqueror over evil and resembling a revered Aztec princess. Her appearance as a woman who looked like them drew the hearts of the native people to embrace the Christian mystery of the Incarnation. Isn't it just like our God to come in the familiar!
An old friend, Ana Maria makes these "Mexican Wedding Cakes" that are just like the Russian Tea Cakes or Snowball Cookies other cultures make for the holidays. A good thing by any name is loved by all! In Our Lady's honor, bake!
If you would like to be notified when we share new recipes, be sure to scroll to the bottom, provide your email address, check the box confirming you are not a robot, click on a few photos to prove it and click subscribe! You will then receive an email after each new post. Remember, we're always looking for new recipes, so keep sending them to ecopact@fspa.org!