Welcome to The Seasoned Franciscan. Sisters and their partners in mission—including affiliates, prayer partners and staff—share these recipes hoping to provide you with new ways of looking at the food around you. Being mindful of the food we eat is integral to making lasting change throughout the world. We focus these recipes on five themes: eating seasonally, exploring our heritages, pursuing meatless meals, foraging or using food scraps and embracing indigenous and ethnic foods.
New recipes are shared on a regular basis and can be submitted to the FSPA Eco Pact Team at ecopact@fspa.org.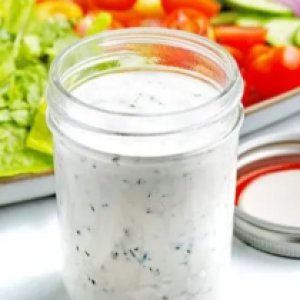 Two Basic Salad Dressings
In our after school cooking class in spring 2022, Tamra Dickinson and I shared these recipes with students at Hillside Elementary in La Crosse. It was fun to watch them wash greens and spin them dry in make-shift kitchen towel salad spinners. Mason jars of dressing ingredients were shaken with every muscle they had and we all enjoyed a spring kale salad!
Warm Farro Salad with Spring Veggies
A classmate used to create delicious-looking lunch salads from what was found in our college cafeteria! To her meal of greens, veggies, nuts or seeds and she often added beans, cheese, brown rice or whole grains. This kind of plate - mostly plant foods – is featured in a recipe for "Warm Farro Salad with Spring Veggies".
Pacific Rim Salad By Lisa Ahier, chef at SoBo restaurant
May is Asian American, Native Hawaiian, and Pacific Islander Heritage Month. A very broad term, this recognition encompasses all of the Asian continent and 1000s of Pacific islands. This week's recipe is for a refreshing Pacific Rim Salad. Let's learn more about the food and culture of our AANHPI neighbors!
Vicki Lopez-Kaley – I am an affiliate with FSPA and a member of the Eco Pact Team. For me the kitchen and garden are about slowing down and being creative. Sharing stories and connecting with others and the earth through food can bring great meaning and pleasure.
Isabel "Iggy" Bauer – I served as an AmeriCorps Service Member with FSPA. Sustainable food is one of my passions and I have a vision of bringing local food, gardens and green spaces to urban areas in support of human health and happiness.
The FSPA Eco Pact Team – We are a cooperative group of sisters, affiliates and partners in mission focused on making an impact on integral ecology through the lens of Laudato Si'. Since beginning our mission in the summer of 2021, Eco Pact has brought forward many changes, including initiating effective recycling practices at St. Rose Convent. Connect with us at ecopact@fspa.org.