Radiance in Stitches: Sister Joanne's Journey's of Faith and Artistry
11/13/2023 1:42 pm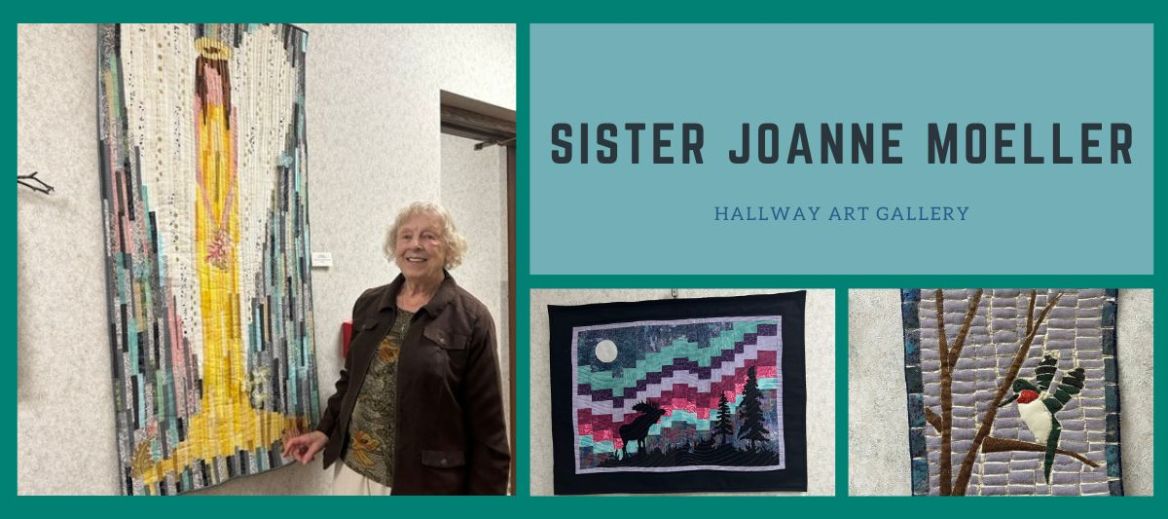 Sister Joanne, a former home economics major, has turned her passion for quilting into a remarkable artistic journey. Since her retirement from full-time ministry in 2012, she has crafted an impressive 63 quilts, in addition to table runners and purses. Her journey into the world of quilting took a meaningful turn when she joined the St. Clare Quilt Group at her parish in Colorado Springs, focusing on creating quilts for people battling cancer and crafting prayer quilts for those individuals.
One particularly striking creation by Sister Joanne is "The Guardian," which holds a special place in her heart. Sister Joanne was captivated by the idea of creating this piece after she encountered it. Sister Joanne realized her living space was filled with angelic figures, further affirming her connection to these celestial beings.
Sister Joanne's art is a testament to her belief that art is meant to be enjoyed and cherished. She thrives on the diversity of her creations, constantly seeking fresh inspiration and new challenges to express her artistic vision.
Her piece titled, "Turtles, Turtles" is deeply rooted in her spiritual connection to the Native American Medicine Wheel, which assigns animals based on one's birth date. Sister Joanne's strong connection to turtles inspired her to collect turtle-themed items and create artwork that symbolizes her spiritual connection to these creatures.
Sister Joanne's art is profoundly influenced by Franciscanism and the teachings of Saint Francis. She conveys Saint Francis' love for all living creatures through her work, often featuring animals as prominent subjects. For her, creating art is not merely a creative endeavor but also a contemplative process that allows her to think and pray.
In Sister Joanne's artistic world, there are no recurring themes or messages beyond her enduring love for animals and her passion for creating something new with each project. Her journey as an artist is a testament to her commitment to artistic exploration and her belief that art, like life, should be a continuous and evolving journey.