St. Anthony Hospital honors Franciscan legacy during Founders Day celebration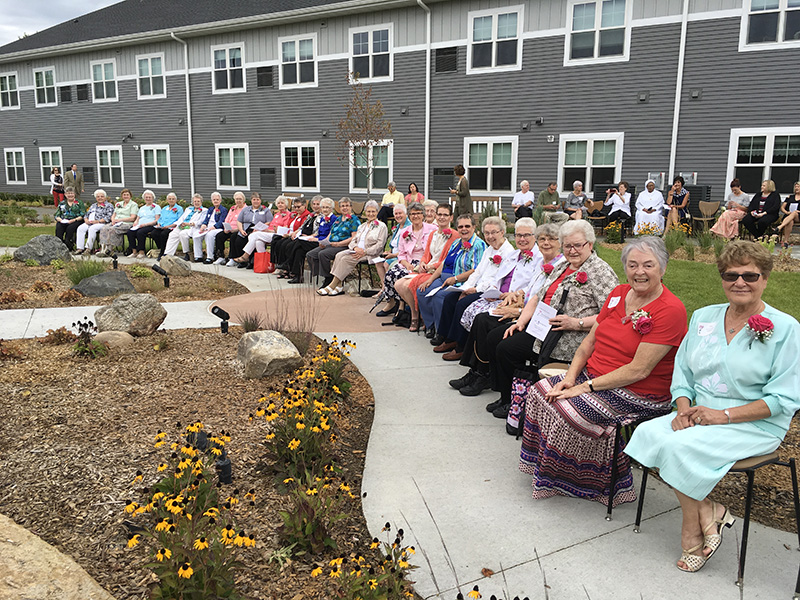 On Aug. 26, 2018, St. Anthony Regional Hospital & Nursing Home in Carroll, Iowa, hosted a special celebration to honor its founders, Franciscan Sisters of Perpetual Adoration. The event featured a private Mass led by Father Tim Boekelman and a dedication of the Garden View Grotto. St. Anthony employees donated the funds to build the grotto, which is now dedicated to the Franciscan Sisters in honor of more than a century of sponsorship. More than 20 FSPA attended the event.
"St. Anthony has a strong faith-based foundation in Catholicism that originated through FSPA sponsorship. This was our opportunity to thank the sisters for their leadership and Franciscan legacy, as we continue our mission of providing high quality, compassionate care that is inspired by our faith," said Ed Smith, St. Anthony president and CEO. "The Franciscan Sisters have served this community for decades, dedicating their lives through prayer, service, education, caring of the poor and sick, along with many other professions, and for that we want to recognize their tremendous efforts."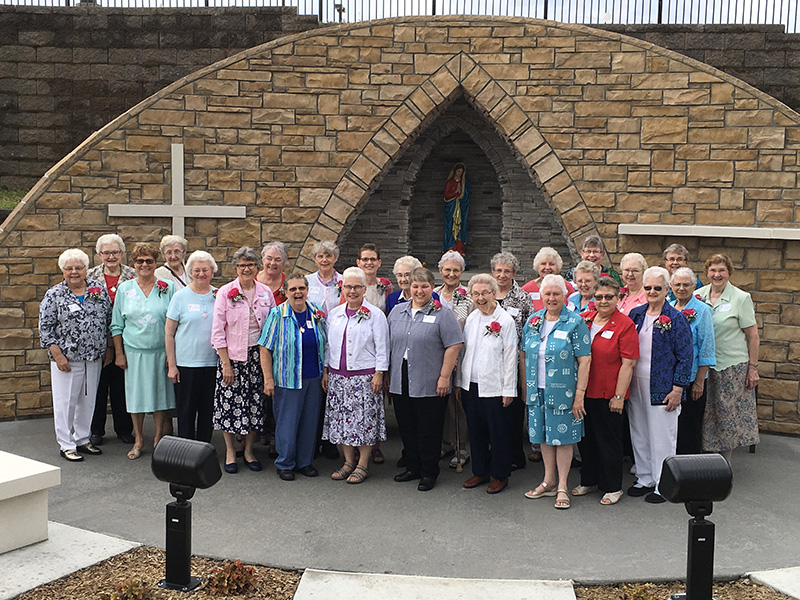 In addition to their leadership role at the hospital and nursing home, the sisters served an important part in the community and education, staffing 18 grade schools and high schools in west central Iowa from 1880 to 1998.
"The Founders Day Celebration was an occasion to celebrate the ministry of FSPA and health care at St. Anthony that began over 110 years ago," said Sister Helen Elsbernd. "Today, the hospital is thriving. I'm so proud St. Anthony will continue to be a Catholic institution as FPSA transitions to addressing the evolving needs of humankind focusing on social justice issues such as human trafficking, homelessness and immigration. It is important to take this opportunity to recognize the history and development of St. Anthony."
The celebration was also an opportunity for the community to meet the six members of St. Anthony Ministries: Sisters Julie Tydrich, Sharon Berger and Dawn Kutt, and three lay members of St. Anthony Regional Hospital's Board of Directors, Fred Dolezal, Nick Badding and Peggy White. FSPA is transitioning its sponsorship of St. Anthony Regional Hospital and St. Anthony Foundation to St. Anthony Ministries.