Sibling recalls Sister Loretta's journey to religious life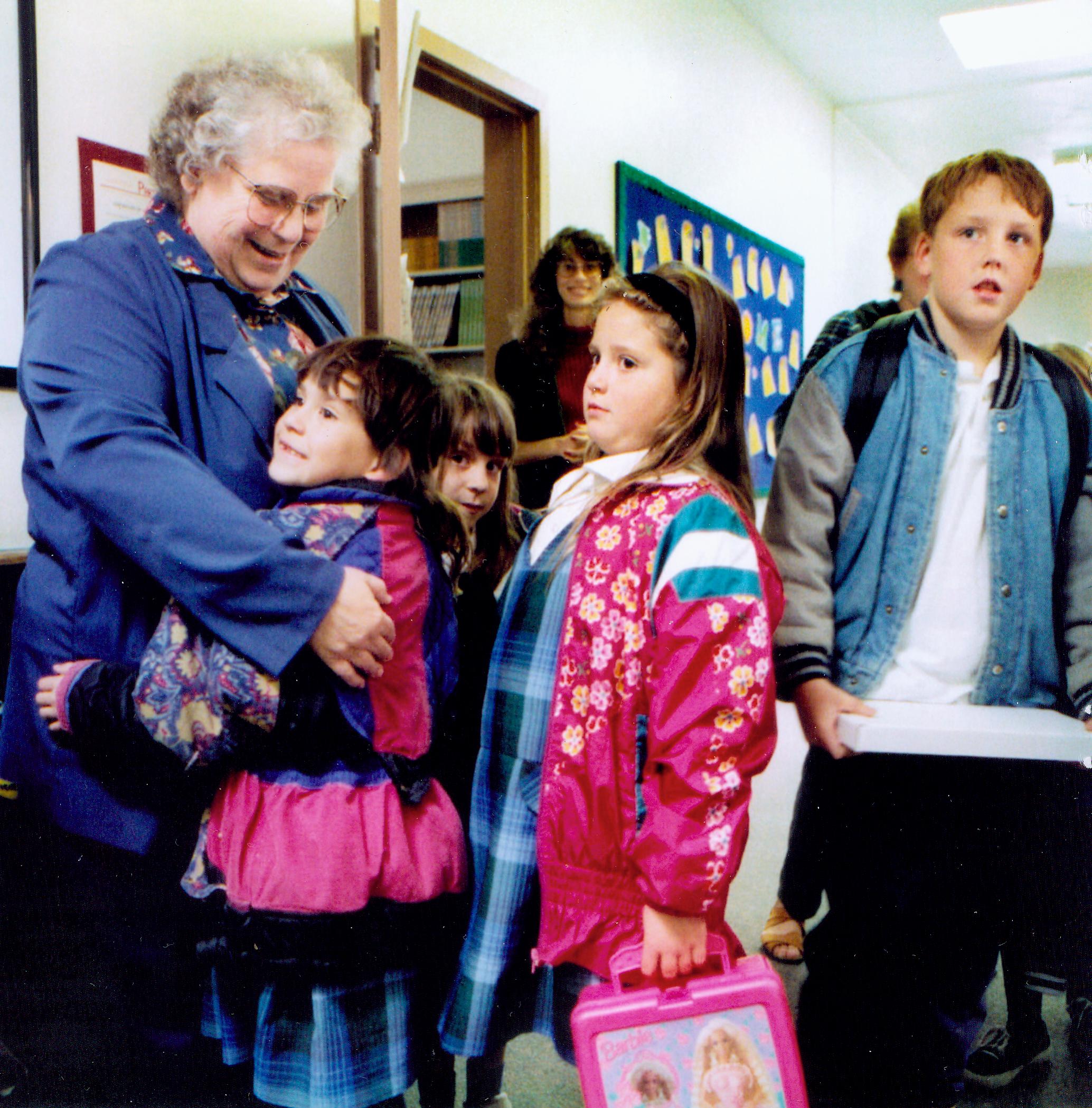 It was the black shoes on her feet that gave the joyful news away.
Those shoes—a fraternization of faith for Darlene Koehler with the Franciscan Sisters of Perpetual Adoration—came walking through the front door one day on the feet of her own sister, Loretta Giampietri. "She just came home with those black shoes on and told us she was going to be a nun."
The story of how Sister Loretta (Samuella) Giampietri emerged through the entrance of religious life really begins in May of 1930 when she was born, seventh in succession of eight siblings (Darlene being the eighth), to parents Sebastiano and Jennie in Spokane, Washington—more than 1,500 miles away from St. Rose Convent in La Crosse, Wisconsin. Darlene recognized such footwear as she and Sister Loretta were taught by FSPA at St. Ann Grade School and Marycliff High School within the Diocese of Spokane. "We all went to church every Sunday." Catholic faith, says Darlene, was an important part of life in their large family—the children were "taught to pray, taught values."

But there were no ponderings of Sister Loretta's pending religious vows in the Giampietri family for quite some time. For 25 years their father owned the U.S. Macaroni Company and she began working there as a senior in high school. When Sister Loretta was 22, their mother died and she helped maintain the family home for the next three years. "A friend of mine forever talked about becoming a nun" tells Darlene, who perhaps would have seen in Sister Loretta a sign, but watched her go on dates instead. Then, suddenly, the black shoes came in. "It was a total shock to us. We had no idea she'd been thinking about becoming a sister—ever." Vocation for Sister Loretta, in hindsight, was in the form of quiet discussions of discernment with their FSPA educators.
And so in 1955, "within a few weeks" of her pronouncement, Sister Loretta left Spokane for La Crosse. There, she attended Viterbo College (now known as Viterbo University) and achieved a Bachelor of Science in education, and thereafter moved back to Spokane and earned a Master of Arts in administration and curriculum from Gonzaga University (known then as Gonzaga College). Sister Loretta went on to become one of the FSPA to teach primary grades (for 19 years) and serve as a principal (for 23 years) in the diocesan schools St. Paschal, St. Xavier, St. Ann and Our Lady of Fatima. She also taught for a period of time back in Wisconsin, served FSPA on various boards and committees and volunteered as director of Spokane's Clare Center Spirituality Center. Darlene says she and her adult siblings "went to Sister Loretta all the time, asking for her and her students to pray for us. God was certainly going to hear us with all these children praying!" The Giampietris were all proud; "proud of the life she chose and the work she had done. Loretta had a special bond with children" which, says Darlene, "impressed me."
And now, as the Diocese of Spokane celebrates a century of FSPA ministry in Washington, Darlene and her husband Lawrence and all of FSPA are full of pride for such presence there. "I have very fond memories of all the sisters who taught me for 12 years" and, though she misses the larger congregation of FSPA in Spokane, is very grateful for "all they have done for the community."
Learn more about our Spokane celebration.