Pray It Forward social justice video series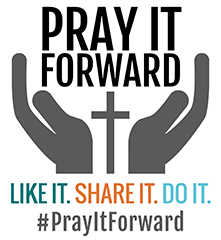 Catholic Sisters of the Upper Mississippi River Valley, including FSPA, co-created the #PrayItForward social justice campaign.
You're invited in to this seven day reflection series to learn facts around the topics of forgiveness, human trafficking, peace and nonviolence, care of Earth, immigration, and love and compassion. We as you to join us in raising awareness of and praying for resolution to the issues.
Day 7: Closing Prayer, #PrayItForward
Day 6: Love and Compassion
Day 5: Forgiveness
Day 4: Peace/Non-Violence
Day 3: Immigration

Day 2: Human Trafficking

Day 1: Earth, our Common Home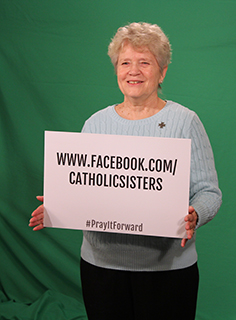 About
The sisters featured in the videos represent the Upper Mississippi River Valley communities that sponsor the videos. We are sent, as Jesus was sent, to do good works and meet the needs of the times. We are the Sisters of St. Francis-Clinton, Congregation of the Humility of Mary, Carmelite Nuns of Eldridge, Benedictine Sisters of St. Mary Monastery, Rock Island, Sisters of the Presentation, Sinsinawa Dominicans, Sisters of Charity of the Blessed Virgin Mary, Franciscan Sisters of Perpetual Adoration, Sisters of Mercy-West Midwest Community, Sisters of St. Francis-Dubuque, Sisters of the Visitation, and Our Lady of the Mississippi Abbey. Together we serve a global population.