Parish milestone: 150 years of goodness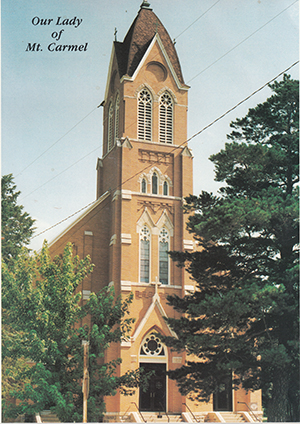 Franciscan Sisters of Perpetual Adoration is excited to celebrate the 150th anniversary of Our Lady of Mt. Carmel Parish in Mt. Carmel, Iowa, July 27-28, 2019. FSPA is proud of the 106 years that sisters staffed the schools as well as the 25 women from the parish who became sisters. Franciscan Sister of Perpetual Adoration Cormarie Wernimont will be present and is looking forward to the visit.
Congratulations on your milestone in Catholic ministry!
If your parish is celebrating a special anniversary, alumni gathering or festival and FSPA is part of your heritage, we would love to join you! Archival information from FSPA ministries in your parish may also be available to share. Please contact Rochelle Nicks at 608-791-5282 or rnicks@fspa.org to find out more.