Finding "The Way" through universal values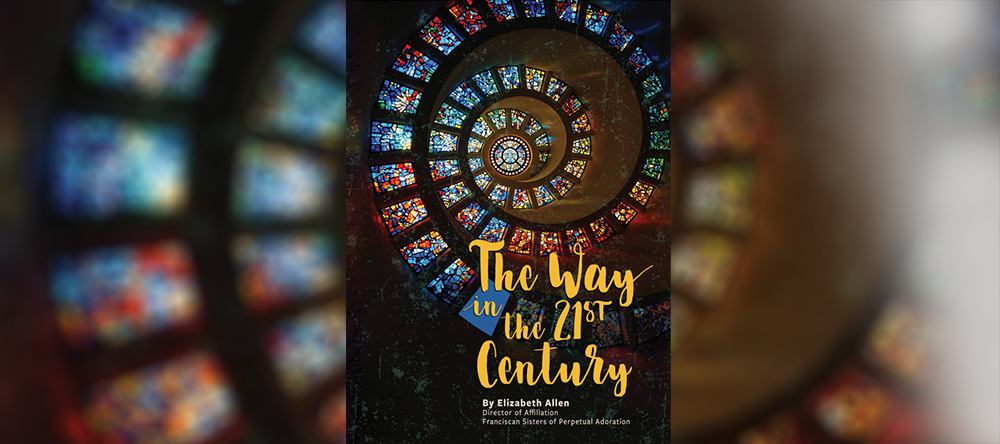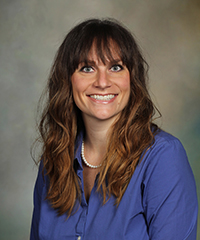 "It is time again to claim The Way," begins FSPA Director of Affiliation Beth Allen in her recently-published guidebook, "The Way in the 21st Century."
On the very first page, she acknowledges that there are many obstacles inherent in this "era of heightened social and political discourse," in a culture that all too often polarizes us by differing beliefs and backgrounds and labels. She recognizes "the loss of common language in our values and identities." But Beth also offers an invitation "to reach out to those unfamiliar to us … find a common ground within our relationships, community and the Earth." And what readers will discover is an abundance of opportunities to reclaim The Way in the pages to come.
"This guidebook invites the reader to think outside the box, to see the gifts in our Franciscan story through the lens of universal values," says Beth. Those values include reflection, presence, simplicity, humility, peacemaking, stewardship and service. Much of what she shares in the book is rooted in her affiliation ministry and prior work in hospital chaplaincy: seeds that she scrupulously tended to as they began to sprout. "Certain questions kept coming up for me. What is the purpose of affiliation for faith seekers? Why is Franciscanism attractive?" Having been an affiliate since 2005, she found herself asking, "'Why am I an affiliate myself?' I kept circling back to our values as the grounding point."
Those values, Beth finds at times, "are not always easily translatable. Ongoing conversion, minores, contemplation and poverty are not terms that we use regularly in our culture." She begged the question, "What do these values mean to a non-vowed person today?" and then pushed herself through the process of answering it. "Originally I thought about creating a 10-session handout that I could provide to affiliates that would speak to Franciscan values in practical and tangible ways in the context of our current times. As so many things do in life, it really evolved from there."
Throughout the writing process, Beth sought feedback from many FSPA and affiliates, as well as past directors of affiliation. "I asked others what resonated, what was disconnecting or missing and so forth. It was essential for me to receive as much collective wisdom as I possibly could." Sister Jean Moore, "a highly-respected Franciscan theologian," was a significant inspiration for Beth. "Her passing was painful for me, and dedicating the guidebook to her felt obvious."
Sister Karen Kappell, a member of the FSPA Affiliation Operating Board, has fully supported "The Way" and Beth's perspective throughout the book. "She offers both a contemporary look at Franciscan values and an opportunity to truly discover Gospel life."
Now that "The Way" is in the hands of sisters and affiliates, Beth hopes they will "see themselves as an important part of the publication's message as persons who commit to these values over and over again and find support in our community to do so. I hope that there's at least one reader out there who will see God through a more open lens, in a way that otherwise felt closed off. I also hope I shed a light on the beauty and goodness that is a part of our Catholic and Franciscan story while revealing that everyone is connected to universal values and truths."
Since the 2018 FSPA Mission Assembly, says Beth, "the message and image that has really stuck with me is being called to be a bridge. Ultimately, I hope readers sense the many bridges I was trying to build to connect all of us as one human family."

And Sister Karen believes that "The Way" is truly guiding us over that bridge. "The book invites with its beauty and creates a pathway that helps one walk the journey through daily living." She also gives gratitude to Beth for sharing "The Way" with sisters, affiliates and FSPA partners in ministry. "I am confident that it will provide fruitful thoughts and affect many Franciscan hearts."
All sisters and affiliates will receive a complimentary copy of "The Way in the 21st Century." It is also available for purchase in print and Kindle e-book format at amazon.com.
Also in the March 2021 e-edition of Presence:
Sister Karen Lueck publishes book encouraging a different view of leadership
You've been invited ...
"Braiding Sweetgrass" woven with social and ecological justice for all creation