Faith guided Sister Alice during 17-year ministry on Pacific Island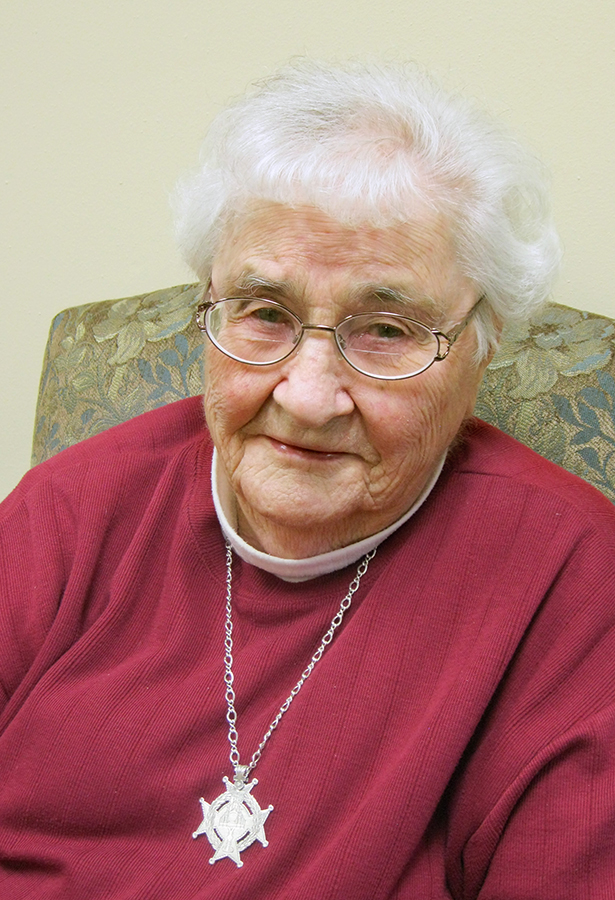 Sister Alice (Johnetta) McMullin has a vivid recollection of how she was called to her ministry nearly nine decades ago.
"Well, I just loved the sisters," Sister Alice says. "When I was a little kid I used to stand behind a tree outside of the convent so I could talk to one of the sisters when they came out. And I just grew up with that idea that I was going to be a sister. When I was in second grade getting ready for First Communion, they told me, 'Whatever you ask Jesus for when you make your First Communion, you're going to get. So I asked Jesus to make me a sister."
Sister Alice's wish came true. She served the FSPA as a teacher, principal, and administrator—including 17 years on the Pacific island of Guam—and today, in retirement at Villa St. Joseph, looks back on her work with deep satisfaction.
"I'm just grateful I had the health and mental ability to do it," says Sister Alice, who turned 95 in October. "Life has been very good. When I retired out here in 2000, I said to myself, I'm going to the Villa while I'm still able to take care of myself and enjoy life. And it's a wonderful life out here, peace and quiet and beauty."
Sister Alice grew up in a devout Catholic family, the fourth of eight children, spending time in both Minneapolis and Ashland, Wisconsin, before entering St. Rose Convent. She earned a bachelor's degree in history, with a minor in mathematics, from Viterbo College (now University), and a master's degree in educational administration from the University of Notre Dame.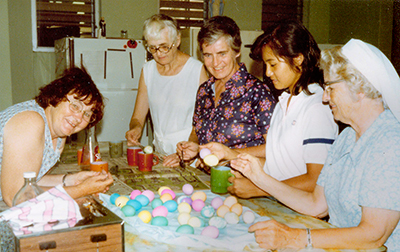 She remembers mentioning an interest in teaching in China to her parish priest before entering the sisterhood, and he told her, 'Get that idea out of your head, because when you enter the convent, you'll go where they send you."
Her ministry as a teacher and principal took her all over Wisconsin, with stops in Mosinee, Platteville, Colby, Boyd, Superior, and Loyal, before she was given the opportunity to work in a foreign country.
"I was a principal up in Superior and one of the sisters from that parish had been a nurse on Guam," Sister Alice says. "I'll never forget, I was up in the study hall and she opened the door and said to me, 'You belong in Guam. You're needed there. See that you get there."
Sister Alice did get to Guam in 1968 and spent 17 years at St. Jude Thaddeus Catholic School, 16 as the principal.
"There wasn't time to get homesick," she says. "It was quite an experience to be on this little island, some 30 miles long and a couple of miles wide, but it was wonderful. I just love being with young people and we had a lot of fun together. We used to go roller skating and just have good times with them and let them know that sisters are human beings."
Sister Alice believes her faith carried her through the challenges she faced as a teacher and administrator of a Catholic school that served a wide variety of students—native Guamanians plus Filipinos, Chinese, Koreans, Vietnamese, and the American children of military service members.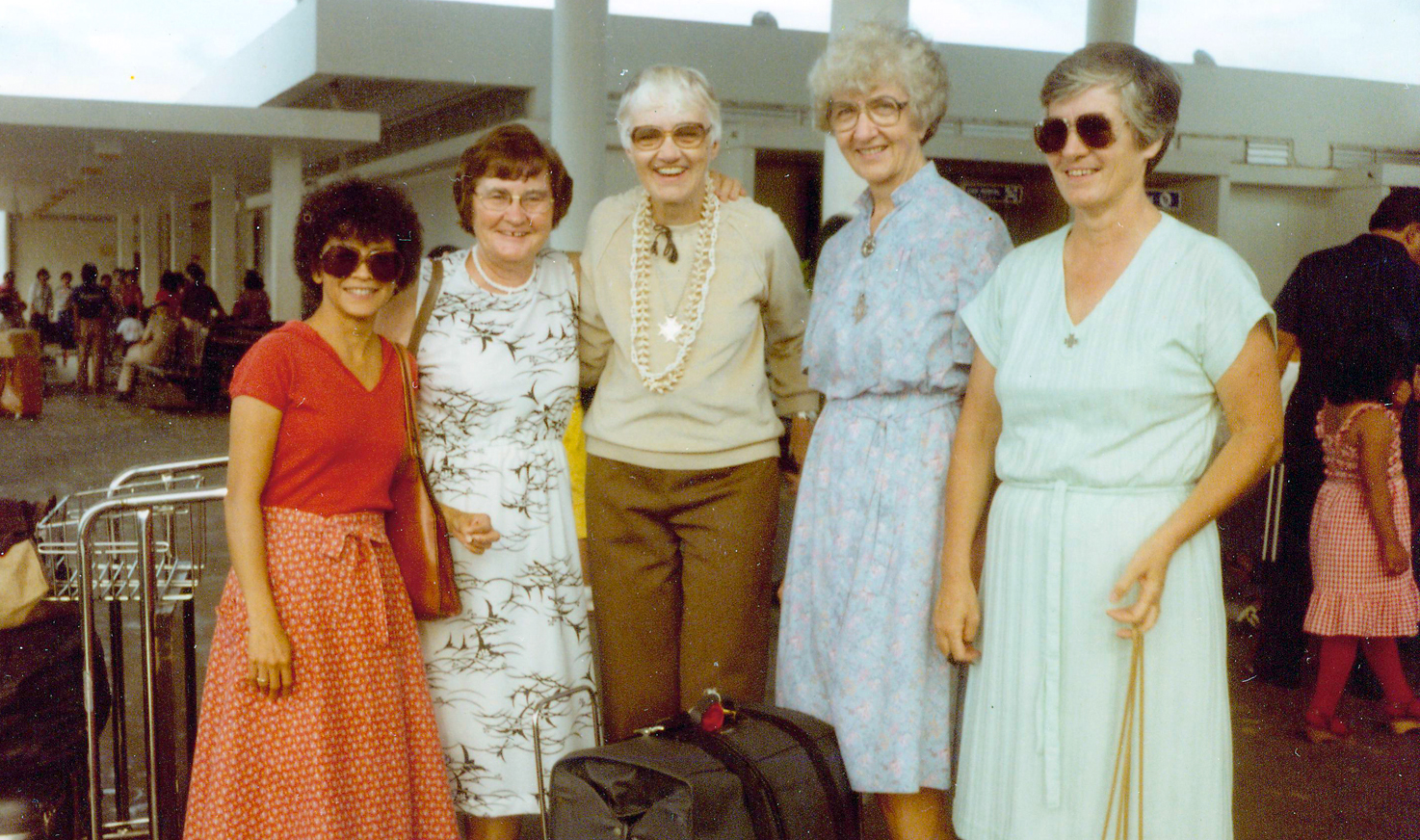 "I don't think you can do a good job teaching if you don't have faith," Sister Alice says. "Because you've got to know, God's in charge. I think having a deep faith affects the whole personality, the whole being of a person, and it just makes you much more loveable and approachable by other people. At the same time, you know you're not doing it yourself; the man upstairs is in charge."
Sister Alice decided it was time to move her ministry to the United States in 1985. Word spread quickly at the small school on Guam.
"When I was going to leave, a little seventh grade boy was sitting on the bench crying. I said, 'Johnny, what's the matter. He said, 'I don't want you to leave.' I told him, 'Johnny, I've been doing this for 40-some years. I'm getting tired.'"
Sister Alice still laughs at his response: "Can't you do it for 50 years?"
"But I just felt it was time. It's listening to the inner self."
Since returning to the United States, Sister Alice has served the FSPA, St. Rose Convent, the Franciscan Spirituality Center, Marywood Spirituality Center, and Villa St. Joseph in roles as an administrator and volunteer. She suffered a mild stroke this past spring and lost some use of her right arm, but hasn't let it detract from her love for life and people.
"I think my faith has deepened and there's more trust, more reliance on God," she says of her life in retirement. "When you're younger, you think, I can do this, but no, it's the powers from above."