Sister Kristin professes final vows
05/22/2017 2:18 pm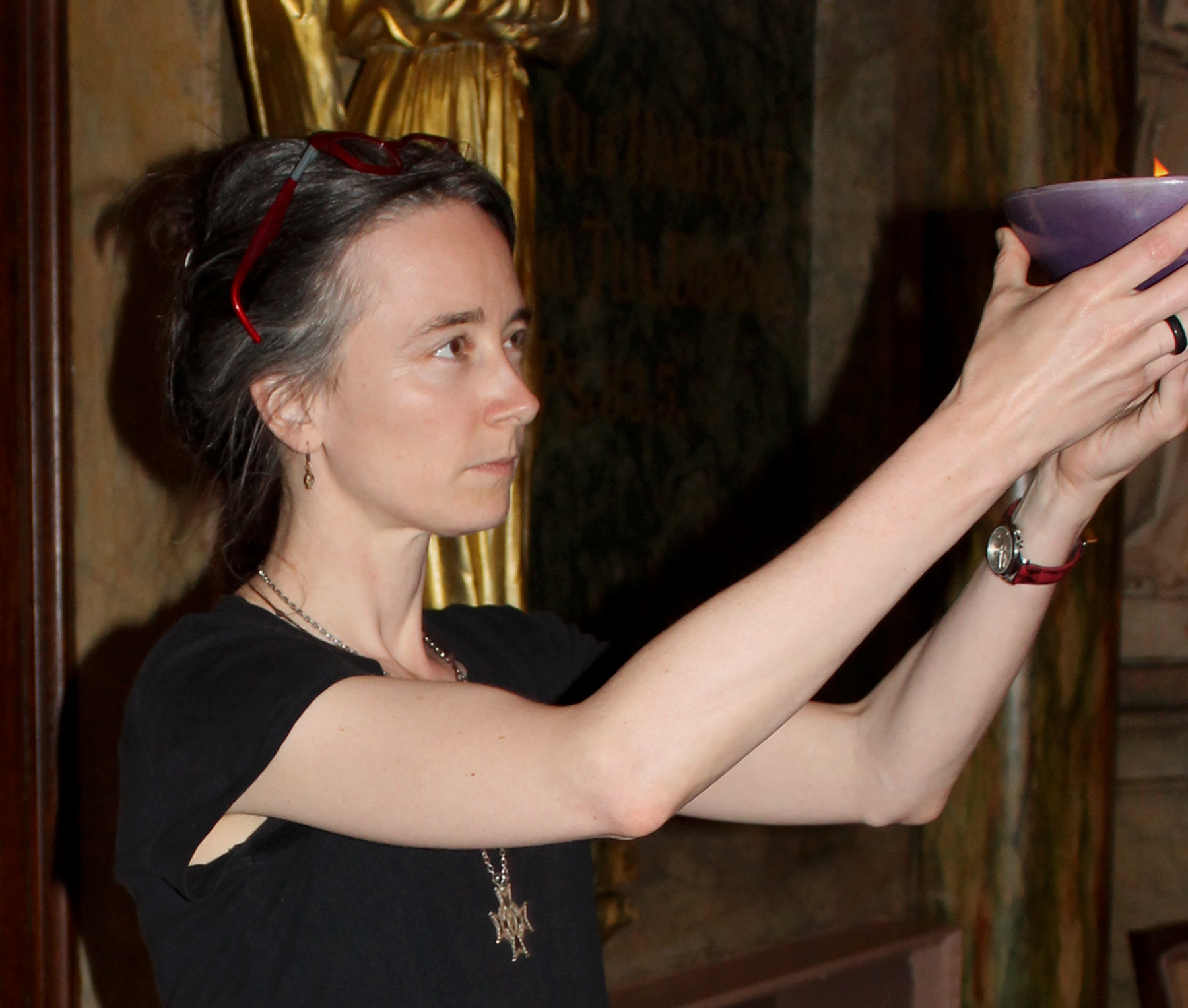 I Know I Belong
by Sister Kristin Peters
Sister Kristin professed final vows with FSPA on June 3, 2017. Leading up to her day, she wrote this piece.
Thank you for your prayers and support over these last ten years. As I prepare to make perpetual vows with the Franciscan Sisters of Perpetual Adoration, I reflect upon my life as a religious. My day to day journey is touched by darkness and light; there are quiet revelations of God in the midst of daily life. There is struggle, and joy and pain.
In the midst of struggle this morning, my sister and friend echoed an often quoted saying of our present pope, Francis. She said, "The shepherd smells very much like his sheep." My friend was commenting compassionately on my experience of feeling lost and distracted. She went on "God loves you right where you are and is with you in it." The words rang true. I realized this truth in myself. God was with me and loved me in that moment. I am aware that while I was struggling I was also desiring, seeking and journeying to know and love God.
As a seven year old, I realized God as blessing and love. I wanted to go to church every day in response to a moment of deep love and connection with God. In college I read philosophers and spiritual writers who speculated about their relationship with God and the place of human beings in the universe. I fell in love, "head over heels," with a God I could not see but who burned in my heart anew. In response to love and through searching for belonging, over the course of 11 years I explored numerous religious communities. Each reflected love uniquely and had a particular beauty. Sisters of the Visitation, Trappistine Nuns and a few different Franciscan groups were among the communities I explored. I observed that God was reflected in each of their lives. I fell into the rhythm of their prayer and work and I paid attention to my own heart.
I wondered how God was calling me.
Read Sister Kristin's full reflection printed in the Saint Mary Parish bulletin, May 21, 2017 (page 2).