Spotlight on sisters
The legacy of healing and health-care ministry
Marie Kyle, FSPA
Sister Marie ministered in the nursing field for more than 61 years. She served in Wisconsin, Idaho and New York. Sister Marie continues to volunteer by accompanying sisters to medical appointments and helping with community advocacy in La Crosse, Wisconsin, at A Place of Grace Catholic Worker House, the La Crosse Warming Center and through work on the FSPA Immigration Task Force.
Maris Kerwin, FSPA
Before stepping across the threshold of St. Rose Convent to become a sister, Sister Maris graduated from St. Anthony School of Nursing in Carroll, Iowa. Her expertise in nursing was quickly discovered and she began working as a supervisor in several hospitals. Sister Maris also served the FSPA community as vice president. Today, she serves as volunteer heritage curator, preserving FSPA history for generations to come.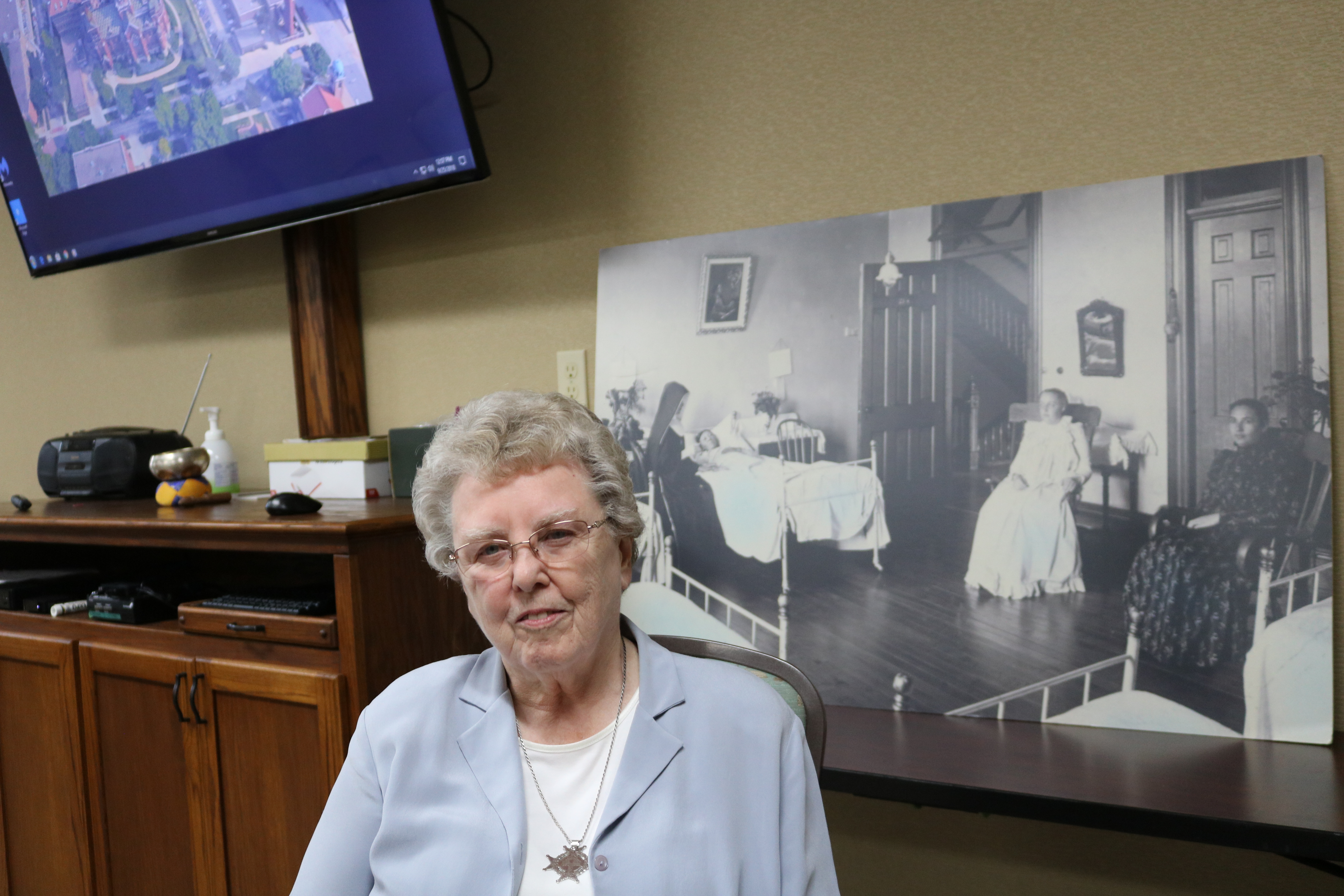 Celesta Day, FSPA
Sister Celesta was first inspired to pursue ministry in nursing based on her experience of caring for her grandmother. She has served in many ways to support patients, beginning in bedside nursing and later hospital administration. Her administrative abilities continued to be evidenced as she served the community as vice president, and later, director of FSPA Mission Effectiveness. Today, Sister Celesta leads chapel tours and mentors the next generation working in health-care ministry.
Jacinta Jackson, FSPA
Sister Jacinta has served in the health-care field for the past 12 years. She has worked in a variety of positions, focusing primarily on mental health. For a time, she worked in a health insurance mental health department and in a shelter for domestic violence as a trauma specialist. She currently serves as a licensed alcohol and drug counselor. Sister Jacinta enjoys helping her clients discover their own pathways to living a healthy and wholistic life.
Donna Stevens, FSPA
Sister Donna has served in nursing in Ohio and Nebraska, during which she became aware of a rising need for competent counselors. She returned to school and received a doctorate in clinical psychology and began working with the White Mountain Apache people in Whiteriver, Arizona, with a focus on domestic violence prevention. Today, Sister Donna continues to use her counseling skills there in the field of addictions. She is the supervisor and coordinator of Rainbow Treatment Center and Butterfly Drop-In Center in Whiteriver.