Sisters spread social justice and fine arts ministries in Spokane
In celebration of a century of faithful presence in Spokane, Washington, Perspectives Update honors the Franciscan Sisters of Perpetual Adoration who know "there is something about the West." And among the sisters serving there today are Sisters Betty Bradley and Kathy Roberg. Let's gaze upon and contemplate their Western FSPA ministries.
Sister Kathy Roberg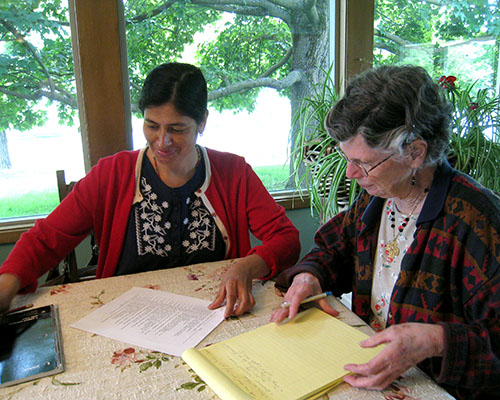 Feeding and caring and teaching in Spokane. For a Franciscan Sister of Perpetual Adoration who was born there—Sister Kathy Roberg—these social justices "have always guided my heart to work with people on the margins."
She has traveled with it, in her mixed bag of ministries, far and wide. First a teacher, Sister Kathy taught elementary school children in other areas of the West: California, Oregon, Utah and Washington (as well as in Wisconsin) for 21 years. "FSPA has had a positive influence on people in the West because many times our schools are spoken of with gratitude."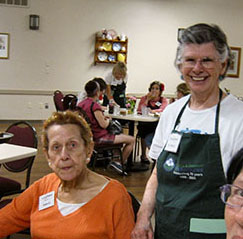 Making a move to the ministry of vocations, Sister Kathy served as a DRE in Okanogan Valley, Washington, and then a youth minister in Walla Walla, Washington. She also served for a time as an ESL teacher. Now, back in Spokane, she's established her mission as a volunteer and continues to teach "people who are somewhat new to our country, our language and our culture."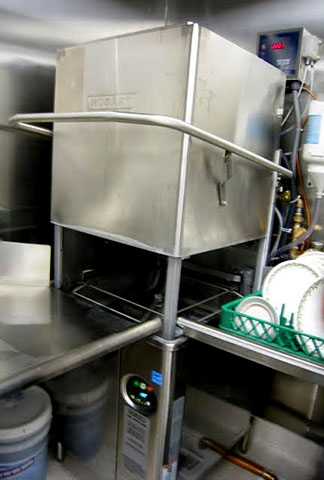 And—still carrying with her a presence of compassion—Sister Kathy also serves every Friday as a waitress at the Women & Children's Free Restaurant and Community Kitchen. "Healthy lives help to keep hearts happy, and this is only a part of what I see happening at the restaurant," says Sister Kathy, who also helps feed the homeless at Spokane's House of Charity. "The smiles and conversations returned are the greatest remuneration we could ever be given as the women and children sit down to share a meal together." Says Karen Orlando, volunteer coordinator office manager of the restaurant, "Sister Kathy is a perfect example of the dignity with which we serve our ladies and children. She is welcoming, warm and professional as she serves the meal and 'listens' to our guests." The restaurant recently relocated to a larger venue with room for more moms and kids and upgrades, like a new dishwasher partially funded by an FSPA ministry grant.
"I'm so proud our small community can still be a light of Franciscan joy here in Spokane. I am so very blessed," she says, "to be here."
Sister Betty Bradley
Sister Betty Bradley's hometown history is as rich and colorful as is FSPA's ministry in Spokane for the past 100 years.
She was the sixth child of Alice Louise Friedman and Lonnie Emit Bradley and recalls "All of my teachers were FSPA, from first grade at St. Ann's (where, in second grade, she said she would become a sister) through high school at Marycliff." Her years there "were wonderful. I explored new avenues and found myself drawn to the goodness and expertise of the FSPA, which led me to join them."
Sister Betty remembers walking with the other aspirants and the program's director, Sister Delora Dirkx (from Mary of the Angels to Marycliff), taking meals with the sisters and doing household chores. "Their welcoming and sharing spirit was always special." Sixty FSPA, she recalls, ministered in Spokane during those years.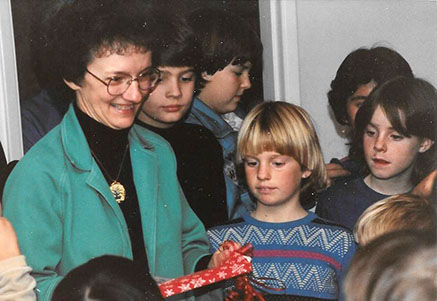 From 1965 to 1967, Sister Betty founded her own mission of education in Spokane: "I taught first grade at Our Lady of Fatima. The class was large—50 students!" The support and enthusiasm of the children and their parents, she says, "was refreshing," as was a new call to teach people of all ages as a DRE—which began a 25-year history of parish ministry in the West. But two FSPA in Wisconsin led her to turn the page again: Sister Pat Alden requested she serve as director of associates in 1987 (which she did for four years), and Sister Margaret Ann Schlosser instructed a watercolor class at Viterbo University that she took. There she uncovered an "undeveloped natural talent" for art that would illustrate a new chapter in her book of ministries: drawing her back to Oregon and parish ministry but also to "a deepening of artistic experience" in art classes and, eventually, through the opening of her own art gallery.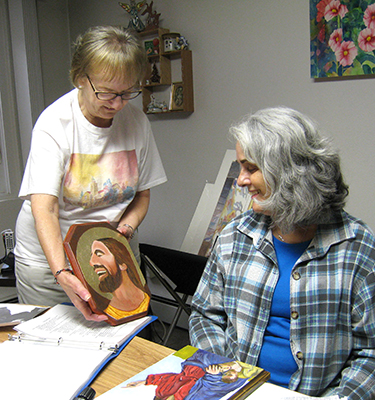 Finally, "like a dream come true," after 30 years of ministry outside of Spokane, Sister Betty returned there in 1997 to serve Clare Center Spirituality Center as a full-time artist. For two years she assumed the responsibility of director but continued to offer art classes and an annual retreat. Today, her ministry of art is displayed for all of Spokane at the Gallery of Thrum, and she is expressing the Franciscan spirit in new ways like fractal art and iconography.
And for her all of this—her own chapter in FSPA's history in the West, Sister Betty is grateful; "thankful for all the years of FSPA presence in the Diocese of Spokane and for the FSPA inspiration that called me to live out our Franciscan charism there."