New White Mountain Apache Tribe program takes flight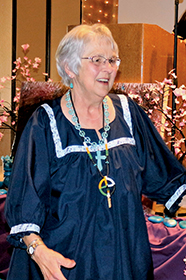 Under the sky of the White Mountain Apache Tribe in Whiteriver, Arizona, Sister Donna M. Stevens ministers as the clinical coordinator of The Rainbow Treatment Center.

It's there that all in need—more than 38,000 clients from Jan. 1 to Oct. 23, 2015—have been receiving substance abuse treatment care in both long-term residential and outpatient settings. The center surfaced as a small trailer with holes in its floor in 1983. And now, over that White Mountain rainbow, is a new program in which health is mindfully nourished and the healed spirits of more than 3,600 center clients (per month) begin to soar: the Butterfly Drop-In Center. Here Sister Donna shares the premise of and the need for the program and the place where renewed spirits take flight.

"Rainbow Treatment Center," says Sister Donna, "established the Butterfly Drop-In Center to provide additional and specialized clinical counseling services programs, six days a week, to the White Mountain Apache Tribe in 2013. We are like a third arm of services already in place at the center. The first phase is residential treatment, designed to address the health, balance and sobriety of our clients by caring for five immediate needs: spiritual, physical, intellectual, communicational/relational and emotional, altogether known as SPICE. This is generally a six-week program. From there, through the second arm of service, folks transition into the outpatient Recovery Training Program and family enrichment programs where clients learn to remain in sobriety.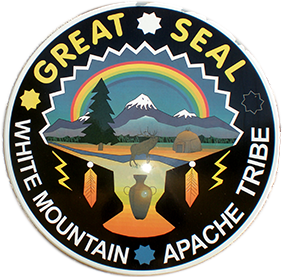 "With SPICE, the Butterfly Drop-In Center provides clinical services that support sobriety with clinical management groups like Rising from Sad to Sober; Anxious 2 Sober; Young Moms' Straight Talk (parenting skills); Spiritual Wellness; Sobriety Circles; Stepping to Sobriety (physical fitness); Focused Fire (anger management); Her Greatness (domestic violence); Self Esteem; Women's Sobriety Support Luncheon; Two Arrows (relationships); Women's Support Club; Men's Support Club; A Sacred Journey (loss/grief); and General Assistance Breakfast & Group (for our poorest, homeless folks who have zero income).

"Individual counseling is also available. And to help heal not just the clients but their children, their parents, their spouses, we celebrate with family movie nights, picnics and outings to movie theaters, theme parks and cultural attractions.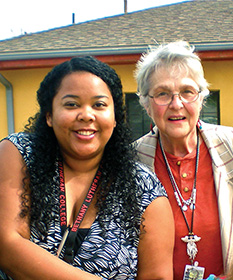 "No other agency provides these essential clinical counseling needs here on the reservation. These programs enrich the overall substance use/abuse treatment programs of Rainbow Treatment Center. Too often people cannot maintain ongoing sobriety if they do not deal with causative issues: anger, abandonment, bereavement, depression, poor self-esteem, domestic violence, anxiety, lack of personal/family/community support, spiritual poverty from years of abuse, post-traumatic stress, historical trauma and more. Positive management of these realities is essential to ongoing sobriety and success. That's essentially what the Butterfly Drop-In Center provides.

"We listen carefully to what clients tell us they need in terms of wellness and try to meet these necessities. All of our programming is client driven. We do not use a Western model of therapy, but instead have developed and evolved our own culturally appropriate mode. A tribal elder sits in on each of our groups to provide guidance and cultural wisdom to non-Apache counselors. This is a sensitivity priority for us.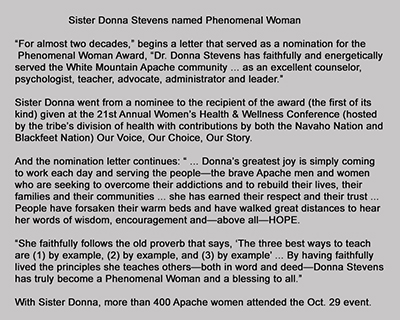 "It is not enough to assist people to 'get sober.' Unless they learn to walk in balance and harmony with themselves and the world around them, they will not be happy and productive. We do not judge weaknesses and challenges—we welcome our clients to continue their journey with us. This is our task. We are actively creating social and systemic change; it's a true challenge. The Apache people are a very spiritual people. They have been severely traumatized and beaten down by Western ways. Unfortunately, many have incorporated unhealthy habits and attitudes. The outcomes can be substances abused, families disintegrated, children neglected and abandoned, and irresponsible lifestyles in which the spirit and physical life are destroyed. Add to this an unemployment rate of more than 90 percent, lack of transportation systems, a high school drop-out rate (by 10th grade) of 65 percent, chronic victimization of women, children and elders, lack of voice in social changes and unprecedented self-destructive behaviors, and you get the highest suicide and homicide rates in the nation.

"Thus, our mission is the Gospel. To teach the Apache people how to love themselves, to be proud again, to love and partner with their neighbors. We do this by assisting them to achieve balance and harmony within themselves and their challenging world. And—for the love of these people—we at Butterfly never give up!"