FSPA Mission Advancement Office
Madalene Buelow, an affiliate with FSPA, serves as the director of mission advancement for Franciscan Sisters of Perpetual Adoration and GATE Charitable Giving. She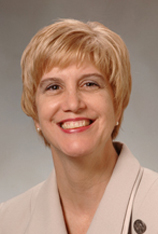 joined office in 2007 as development associate. Madalene is an active volunteer in the community, and serves as a member of the Coulee Region Professional Women and Delta Sigma Pi Professional Business Fraternity.
National Catholic Development Conference
FSPA is a member of NCDC and holds sacred the trust established between the donors and the mission they choose to support. FSPA supports the Donor Bill of Rights.