Encuentro in our time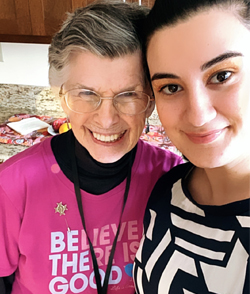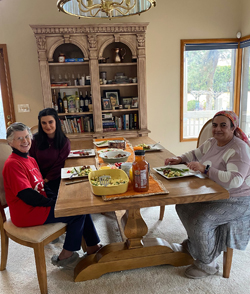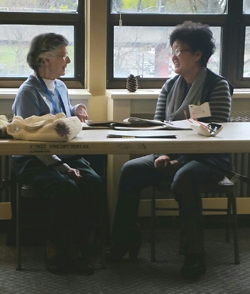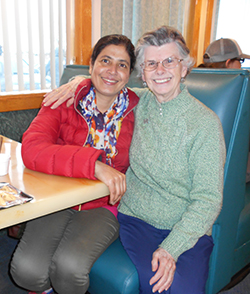 By Kathy Roberg, Franciscan Sister of Perpetual Adoration
We are always graced in the now. As we experience COVID-19, however, we may not trust in this promise. The "Gospel of Encuentro," so vital to all Christians, especially at this time of fear, anxiety, uncertainty and stress, should be our strength.
What is "encuentro"? The culture of the word is multifaceted. Its English translation is "encounter" and defined in Merriam-Webster as meeting "an adversary or enemy," "to engage in conflict with." In Spanish, "encuentro" tends to be a relational term, a grace given to us, a movement, a deep longing for something beyond, newness, other than what is.
We are challenged by Pope Francis to center on encuentro with our brothers and sisters. It is his core message: "Be a culture of encuentro … encuentro with Jesus, one another, our communities, others and nature."
What is ours to do? Do we become paralyzed by our fears, anxieties and rage? Are we only onlookers in risk of stagnation, or do we accept the challenges and move forward for the better? We must do everything, everything we can do, knowing everything is not ours to do, but something is!
We can start by finding encuentro in our daily reality.
We see encuentro when noticing the glimpses of God that move our hearts to compassion, collaboration, gratitude, acceptance, openness and solidarity, allowing ourselves to be truly human.
We see encuentro when reaching out, fostering dialogue, developing friendships — yes — with those whom you already know but also with those whom you don't know. Noticing hearts that yearn to be recognized and given dignity is a grace. As Pope Francis said, "Meet people and believe a path together is possible."
We see encuentro when denouncing exclusion and isolation. Proclaim relationship. Go beyond, into the journey of mystery; discover hidden life and wonders. "Encuentro" is an action verb!
We see encuentro when we see Jesus. As followers of Christ we are never done, always "en salida," which translates in English to "in departure," going forth. Intentionally take time out with our Lord to let your heart and soul learn from him and be renewed. Encuentro with Christ is rooted in community, gathered for Eucharist. It's a call to a journey beyond our comfort zone; a renewed journey to the margins which is different for everyone.
We see encuentro when we act as prophets in our time. The prophetic call for us as Christians demands that our communities stand in solidarity, stand up for what is truth and justice; to stand against that which is not truth or justice and provide witness to the radical hospitality of the gospel. Risk being a voice for the voiceless. This is encuentro!
We see encuentro when we embrace a new pentecost! Pope Francis is calling us to be "una iglesia en salida"; in English, "a church that goes forth." A culture of encuentro becomes a place of imagination and creativity encompassing Jesus, ourselves, all of one creation, recreating community. Recognize the encuentros but also the "desencuentros," disagreements — the wheat and the weeds. Work with both to heal, reconcile, build up, forgive, unite and work for harmony. Accept: "be open to perpetual change."
When we experience los encuentros we are transformed into becoming one in Christ and for one another. Pentecost becomes a reality and we celebrate! The time is ripe. The time is now. As we sit in our own COVID-19 spaces, perhaps a disguised grace, what los encuentros have we become aware of? They are present all around us. All we need to do is pay attention, notice them, and we can experience a new Pentecost.