Efforts raise awareness of local and global human trafficking issues

By Pat Ruda, FSPA justice and peace coordinator
Human trafficking is a form of modern day slavery. Victims are children, teenagers, men and women. They are subjected to force, fraud or coercion for the purpose of sexual exploitation or forced labor. Human trafficking is the second largest criminal enterprise in the world, estimated at $150 billion globally and $32 billion in the United States. Eighty percent of all trafficking cases are sex trafficking. Pope Francis has denounced human trafficking as a "crime against humanity."
The Franciscan Sisters of Perpetual Adoration-founded La Crosse Task Force to End Modern Slavery, with Sister Marlene Weisenbeck as convener, is committed to speaking up and fighting back — to raising awareness and taking action. The task force serves as a clearinghouse for information and offers human trafficking presentations catered to specific audiences. Since July 2017, 14 presentations have been offered.
Recently, the task force pitched support for a new awareness campaign for students during a La Crosse, Wisconsin crowdfunding event, La Crosse SOUP. The Red Sand Project provides biodegradable red sand to fill in sidewalk cracks, a metaphor for human trafficking victims who slip through the cracks. While the project was not selected as the recipient, the task force continues to seek funding.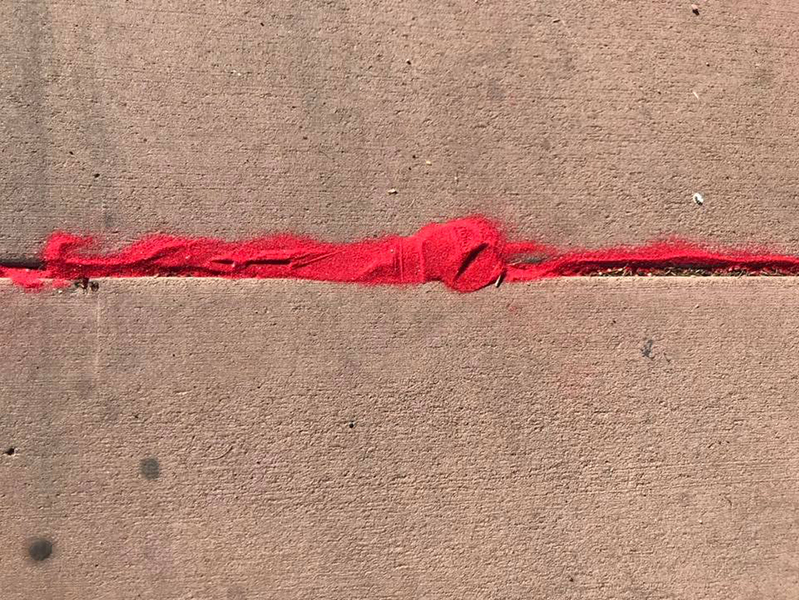 In partnership with New Horizons Shelter and Outreach Centers, the task force sponsored advertising on city buses in La Crosse. The message "Human trafficking isn't just global. It's local." was simple but thought provoking. During 2017, La Crosse-based New Horizons provided services to 17 human trafficking victims.
The task force also partnered with Breaking Free, a Minneapolis, Minnesota-based organization that serves trafficked individuals, to release the video series "The Faces of Human Trafficking." The series features survivors, a john (buyer) and a pimp, and answers many questions about human trafficking and how both women and men can become engaged in this criminal activity. "The goal was to create an online resource to educate human trafficking support workers and give voice to the survivors," said Sister Corrina Thomas. The task force encourages anyone working to raise awareness of human trafficking to use these videos as educational tools.
In April 2018, the task force will partner with the Institute for Social Justice at the University of Wisconsin-La Crosse during its Social Justice Week. Task force guest Terry Forliti, executive director of Breaking Free, will speak April 6 from 1:45 to 3:45 p.m. Terry's presentation will help students and others to understand the dynamics of payment for sex.
Learn more about the Task Force to End Modern Slavery