Meet Us

Dee Paque
Rosalie Hooper Thomas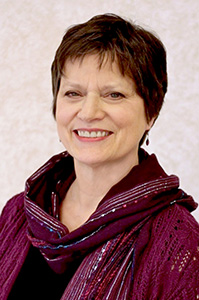 As I walked down the steps of the lower basilica into the crypt, a profound sense of peace came over me. I looked up and saw the sarcophagus of Francis of Assisi. "This is real," I whispered to no one but my heart.
After working with FSPA for several years, I had the privilege of going on a leadership pilgrimage to Assisi. During my years at the Franciscan Spirituality Center in La Crosse, I worked with the sisters, observing their wisdom and courage at living out the Gospel message. Indeed, through their Franciscan lives, I discovered a new way to experience the Gospel stories as a way of divine connection rather than institutional mandate.
I felt more and more called to a Franciscan life but resisted getting trapped in an institution. I experienced the love that called these women to serve the poor and those on the margins, but always hesitated when the topic of my affiliation came up.
And then I walked into the crypt. During the following days, which included the programmed trip to the basilica, I carried a calm energy throughout the days. We then went to the Basilica of St. Clare. During the liturgy, I watched the softness surrounding Clare's effigy. I said, "I guess it's time."
I realized that formally affiliating with the FSPA completed a long process of stepping back from hesitation and opening my heart to that love that connects us all. What a joy to be in community with others who truly care about all who are the faces of the Creator!